Eibach 福克斯 ST Sportline 短弹簧套装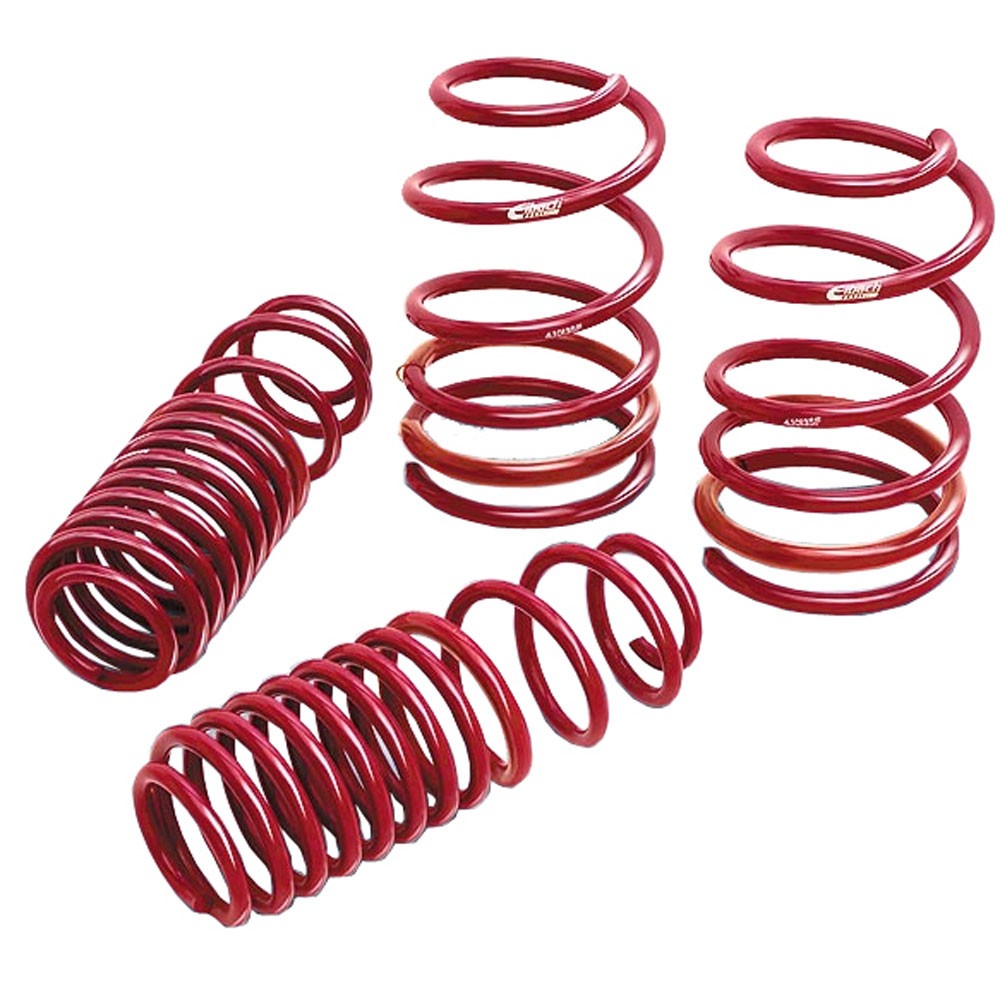 产品描述
Set of 2013 Focus ST Sportline Lowering Springs from Eibach.
If you are looking to give your 2013 Focus ST a nice, aggressive stance without breaking the bank on a coilover kit, this set of direct-fit Sportline lowering springs from Eibach are just the ticket!
Eibach designed the Sportline lowering springs as the next step up from their Pro-Kit line of lowering springs. This is where extreme performance meets innovative styling. Sportline springs will provide your Focus ST with race car like handling and show car styling. Eibach offers the Sportline lowering spring set for the enthusiasts that crave a race car feel with attitude. With Sportlines, you can achieve the lowest possible drop from a lowering spring, all with exceptional ride quality you've come to expect from Eibach.
Lowering Measurements:
Sportline Set Includes:
Pair of Front Lowering Springs
Pair of Rear Lowering Springs
Bump Stops
These Sportline lowering springs drastically lower your Focus ST's center of gravity, reducing squat during acceleration, body roll in corners and excessive nose-dive during heavy-braking. Stop quicker, corner faster and gain better MPG for maximum street performance. Lowering a car actually improves aerodynamic efficiency by forcing more air over the car and less underneath which is where most of the drag is found on any vehicle.
When combined with some of today's custom 18", 19" or 20" wheels and tires, the result is a Focus ST that has amazing handling with a supremely impressive appearance. The progressive spring rate design provides the ultimate balance to take your passion for driving to a whole new level. Every Sportline kit is designed and tested by Eibach suspension engineers and performance driving professionals to deliver aggressive looks and high performance handling, without ever compromising safety or ride quality.
The suspension in the average Focus ST is just that: Average. For performance drivers, average isn't going to cut it. These Focus STs need a much better tuned and more durable suspension to be able to handle all of the performance situations it may encounter. There's no suspension better equipped to do that than the parts from Eibach. Spool Tuning has Eibach suspension parts available for all 2013 and 2014 Ford Focus STs.
产品特色
Extreme Performance Meets Extreme Style
Race-Car Like Handling
Lower than Eibach's PRO-KIT Springs
Progressive Spring Design
Excellent Ride Quality
安装视频