Brembo GT 福克斯 ST 前刹车套件(黑色)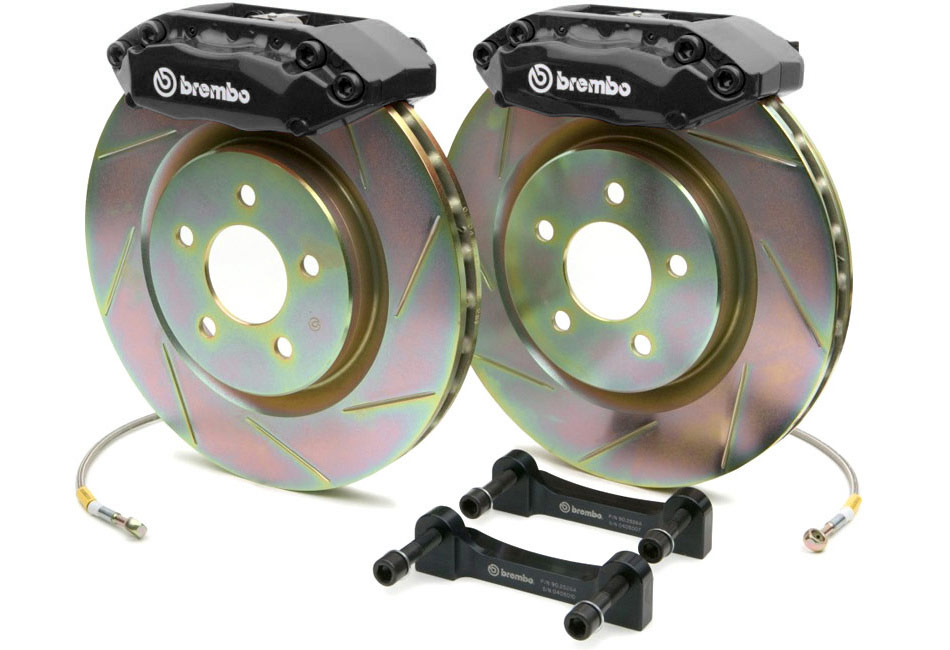 产品描述
The Brembo GT (Gran Turismo) High Performance Braking System offers significant advantages over the OE manufacturer's system. Advantages far beyond what's simply know as "Big Brakes".
As the braking system's primary function is to dissipate heat, larger, more sophisticated discs are used in order to increase the fade resistance of the system. These discs are directionally vented for enhanced cooling, as well as drilled rotor for improved consistency, continuously cleaning and refreshing the pad surface.
The system includes Brembo 4-piston monobloc calipers, 1-piece brake disc rotors, high performance friction materials and all the necessary hardware to insure seamless installation.
This Brembo brake kit may not fit all wheels. Please check your clearance using Brembo's clearance template. You can download the template file by Clicking Here.