福克斯 RS COBB Accessport V3 ECU Flasher(mountune 特调)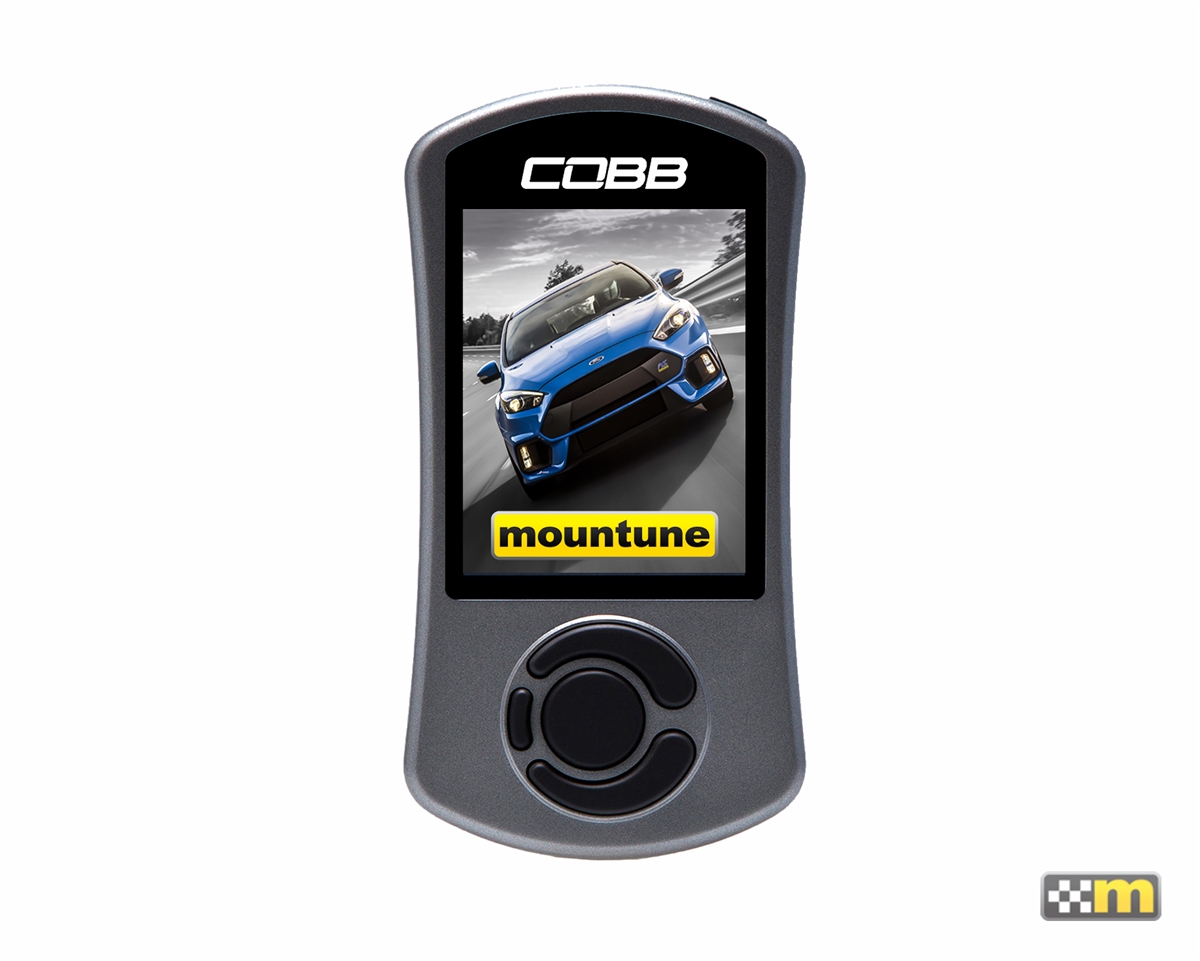 产品细节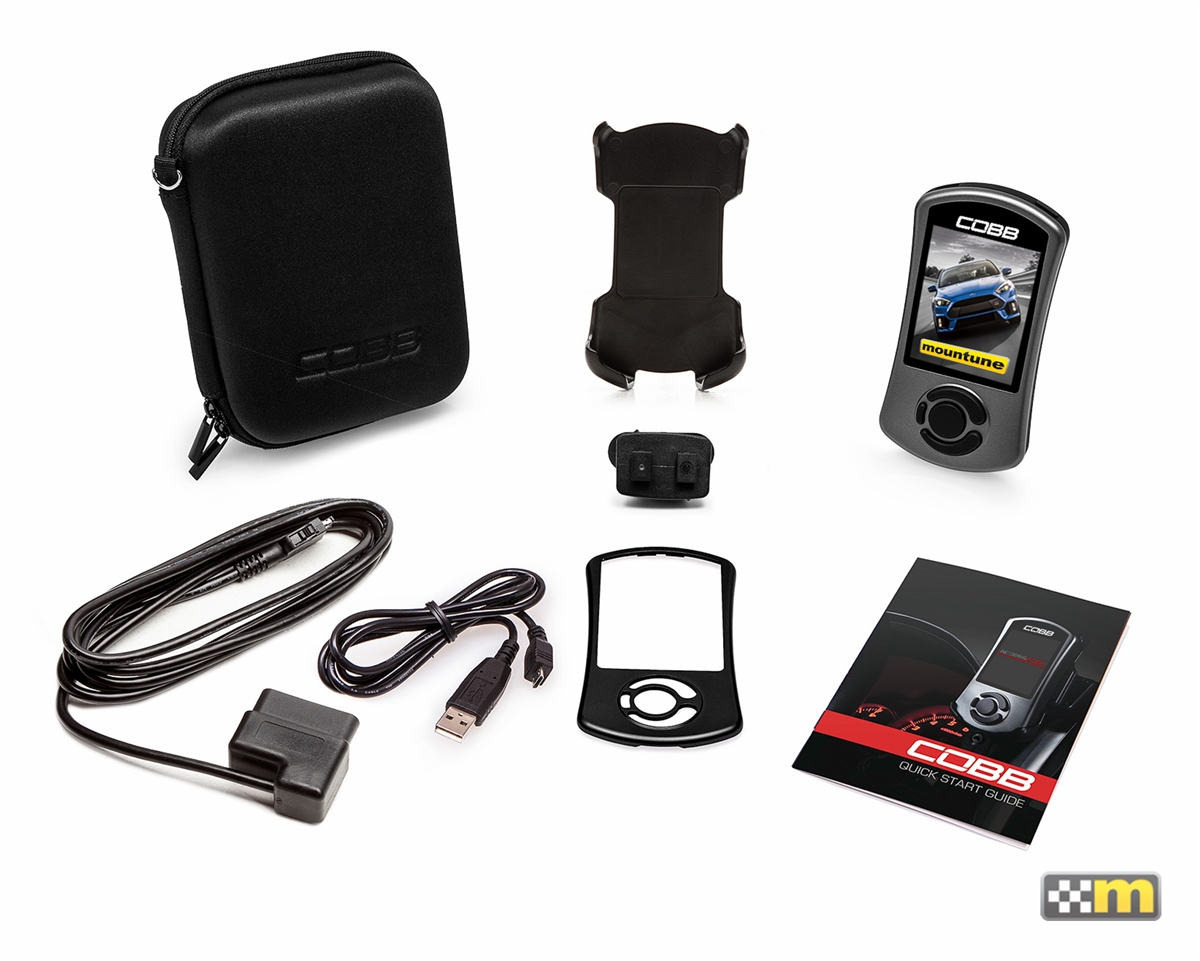 产品描述
The Cobb Accessport from mountune USA
COBB Accessport V3
mountune Custom Calibration
The Accessport is the industry leading OEM ECU flashing, managing and monitoring assistant. Unlock power hidden within the ECU by replacing conservative factory settings with more aggressive calibrations. The Cobb Accessport from mountune USA includes all of the standard Cobb calibrations along with a custom mountune calibration* built to your specifications based on your modifications, octane, and preferences. The results are impressive gains in torque and horsepower with incredible custom features that can be adjusted to meet your requirements. Our calibration team has more Focus RS tuning experience than any other source available to you.
Mountune Performance calibration slot assignments
The mountune calibrations include 4 slots that are switchable at any time, on the fly, by simply pushing a few buttons. This is a very convenient feature that can be further adjusted in many cases. The default settings for the Focus RS are laid out as such:
Slot 1 - Standard high performance calibration
Slot 2 - Standard high performance calibration with indicated Launch Control and Flat Foot Shifting
Slot 3 - Low boost performance calibration
Slot 4 - Same as Slot 1 with LESS spark (aka panic mode / bad fuel mode)
Maximize the performance of your Focus RS
For those who require additional support, the mountune ECU calibration can be optimized further with data logging and program revisions at no extra charge. Engine performance is enhanced by reviewing data logging files along with calibration revisions based on feedback from the end user. The duration of the calibration and file revision period for the chosen fuel type / octane is 45 days from the time the first file is sent to the customer, which is preloaded onto the AP when it ships out. Multiple calibrations can also be requested during this time period. Once the 45 day period has expired the free custom calibration period ends. Future custom calibrations are subject to additional fees depending on the exact nature of the request. mountune optimized Accessport calibrations are available only to customers who have purchased the Cobb Accessport directly from mountune.
Custom programming options include, but are not limited to:
On-the-Fly MAP (slot) switching
Launch Control settings
Flat Foot Shifting settings
Ethanol (E30 & E40) support
100+ Octane support
Gear Based Torque Limiting
Shift Assist settings
Burn Out Mode
Idle Adjustment
Rev Limiters
Speed Limiters
Shift Light settings
Advanced Wastegate Adjustments
Low Traction / Wet Weather settings
Please note this free offer for calibration optimization is not available for turbocharger upgrades, engine swaps, or nitrous oxide applications and applies to the original purchaser only. This service is non-transferable and other restrictions may apply. Some custom options are only available on vehicles equipped with manual transmissions. If you have questions about our mountune ECU calibrations please do not hesitate to contact us directly at (714) 424-9400 or at usa@mountune.com for more information.
Please note the switchable slots for the Focus RS are scheduled for an upcoming calibration update. Currently, the primary Slot 1 variant is the only slot that is available. For the time being, the Launch Control changes will be applied to Slot 1.
Ford Focus RS with mountune ECU calibration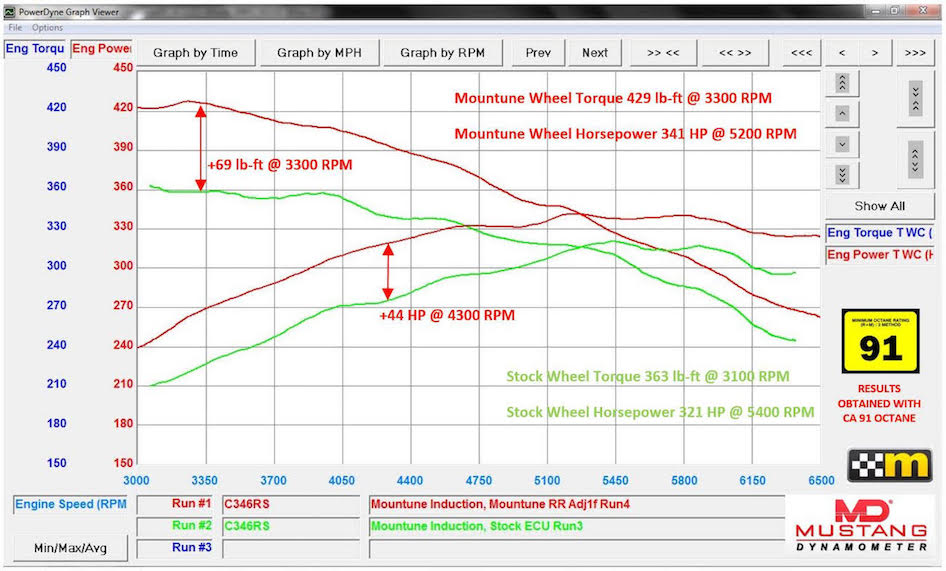 Please note stock ECU and mountune calibration dyno runs were conducted with the mountune part #2536-CAIS-BLK installed.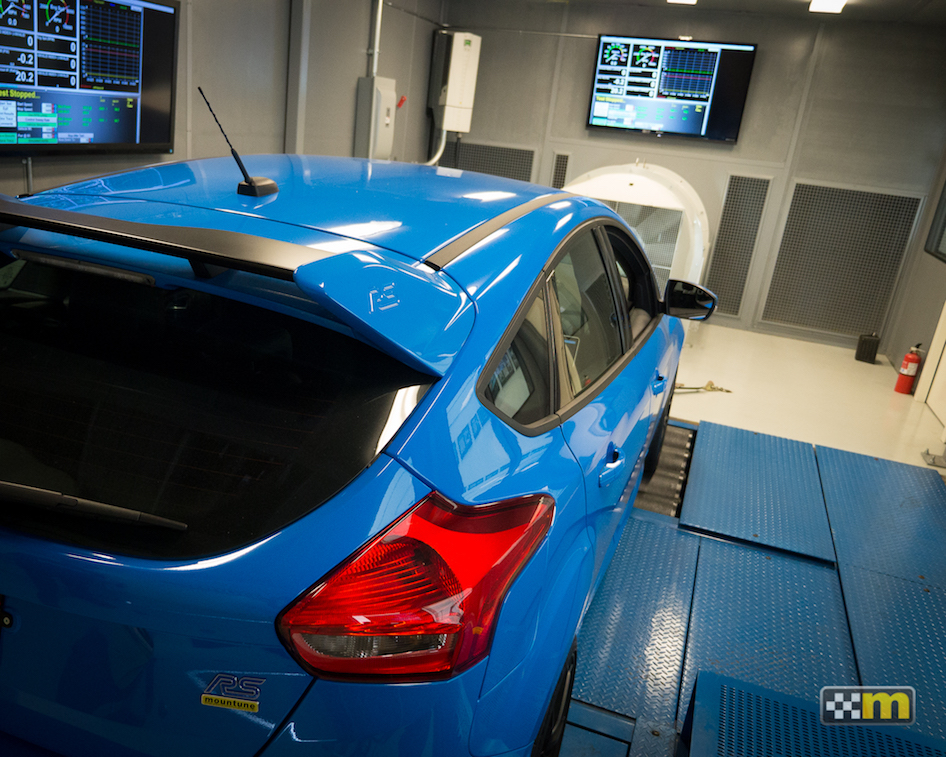 注意
This part has been designed and is intended for off-highway application only. Installation of this part on a vehicle that is driven on public roads may violate U.S. and Canadian laws and regulations relating to emission requirements and motor vehicle safety standards. Click Here for Emissions compliance information.