cp-e™ 福克斯 ST QKspl™ 头段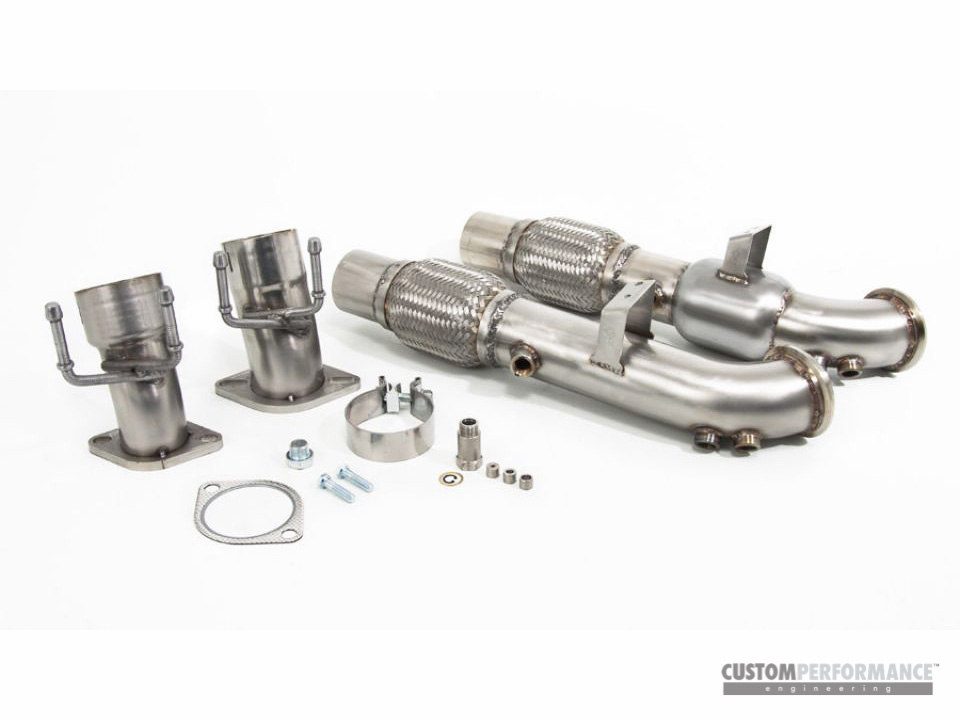 产品细节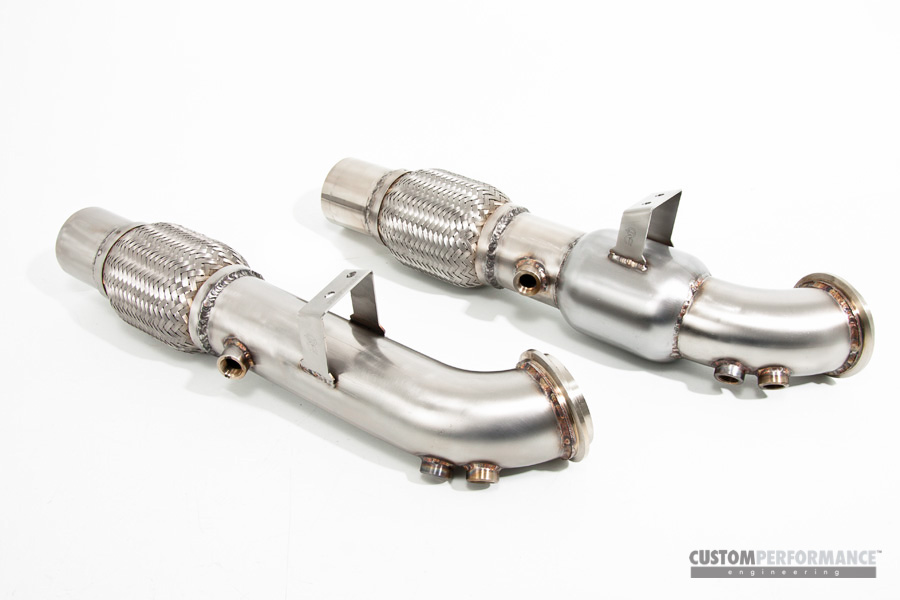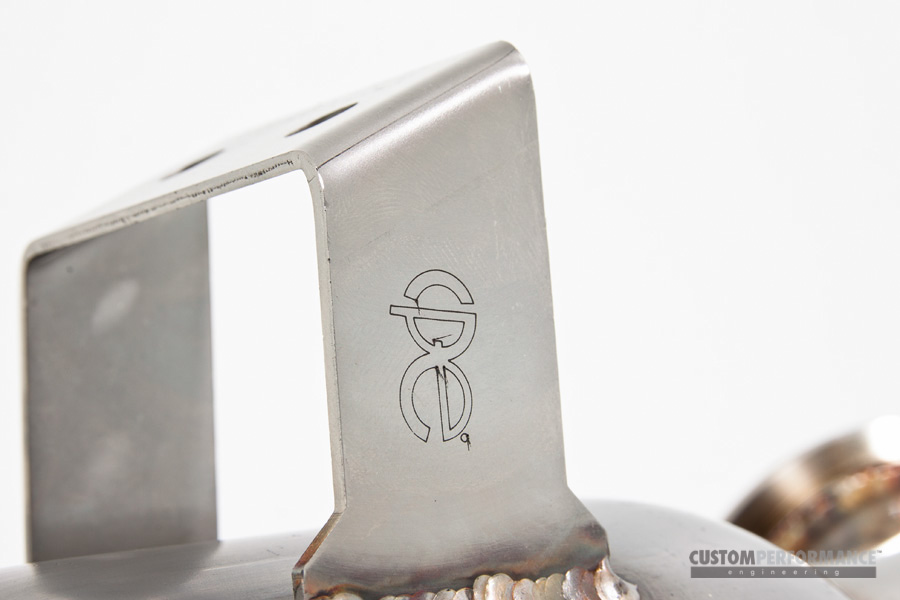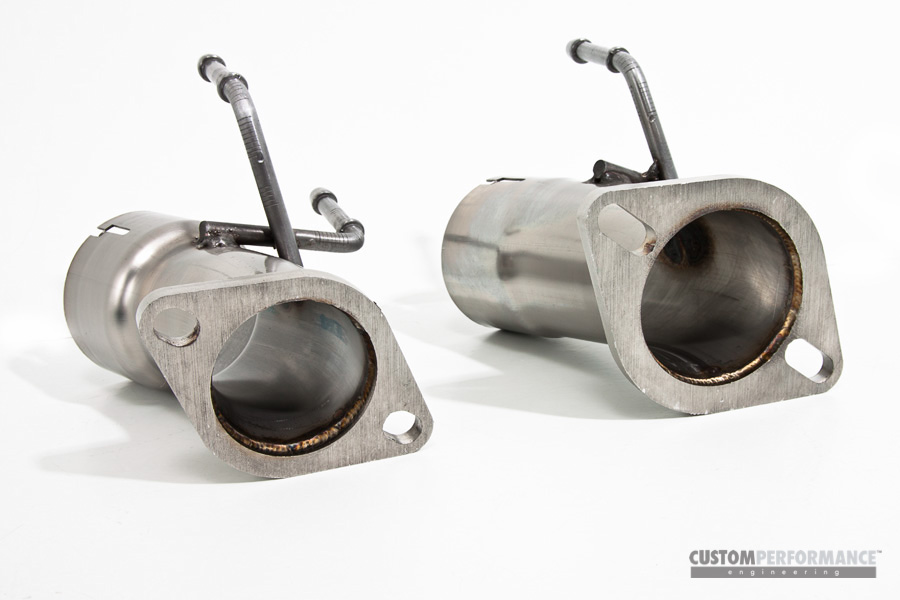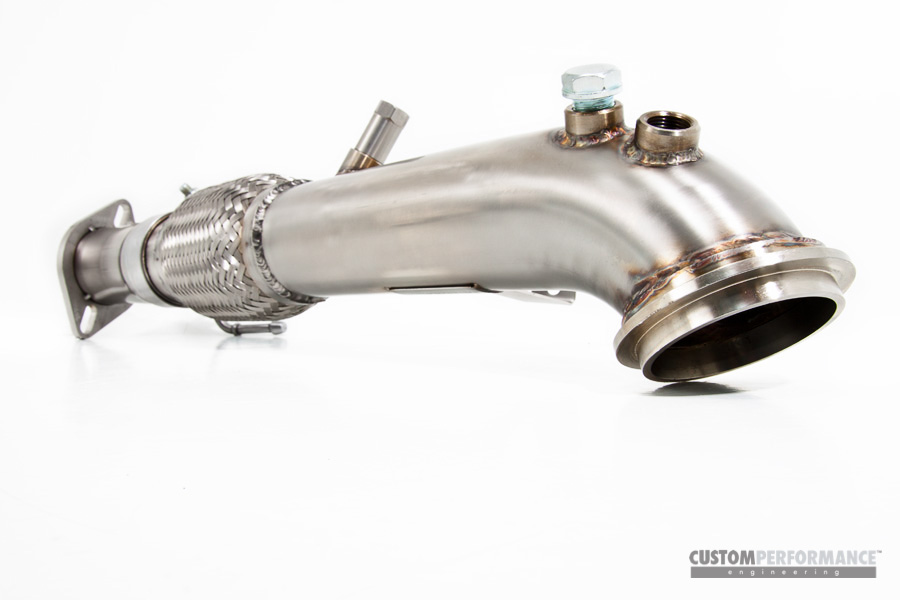 产品描述
Following the same successful recipe we have used for our other downpipes, our Focus downpipe replaces the choked factory pipe and its restrictive cat. The result of our efforts is reduced backpressure, decreased turbo spool time, and improved dyno results – more than 5% gains.
Although more power and great sound are high priority items when buying a 3″ downpipe, the fine details are what ensure that the product will satisfy the end-user for a lifetime:
产品特色
More than 5% gains in upper RPMs
No power loss in lower RPMs
CNC-lathe V-Band turbo flange
Extra O2 bung for adding a wideband sensor
Laser cut stainless steel bracket
Industry-leading stainless steel flex joint
Stainless Steel honeycomb high flow cat
Mount to 2.50" or 3.00" exhaust flanges
Full 3.00" mandrel bent 304 stainless steel
3/8" thick laser cut flanges
Included Smart O2 Simulator with Off-Road Downpipe
Made in the U.S.A.
LIFETIME Warranty
Matching the stock turbo, our downpipe includes a CNC lathed V-Band flange for easy installation and stock compatibility. Our downpipe is crafted from premium "bright annealed" 304 stainless steel and is mandrel bent throughout for less turbulent exhaust flow. We have included three O2 bungs to accommodate the two stock O2 sensors, and to give the ability to easily add a wideband sensor. We offer an optional high flowing catalytic converter that features a metallic monolithic honeycomb catalyst designed for maximum flow and surface area. For those that opt-out of the high flowing cat, the off-road downpipe will include a cp-e™ Smart O2 Simulator to help eliminate the unwanted check engine light.
Also helping to accommodate the stock mounting, cp-e™ has designed this downpipe to use the stock downpipe support mount by welding a laser cut stainless steel bracket onto each downpipe.
The most unique feature of this downpipe that certainly sets it apart from the rest is the exhaust exit end. cp-e™ has designed two separate ends to allow the user to buy one downpipe for any cat-back exhaust system. The user is able to slip on one end for the stock 2.50" cat-back exhaust, or switch out to the 3.00" end for an aftermarket cat-back exhaust. This adjustability allows this to be the last downpipe the user needs to buy, as opposed to buying separate downpipes for each setup. This adjustability isn't the only benefit with this design though; by having a setup of this design the user can ensure that their exhaust gases are flowing into their exhaust with the least turbulent and most free flowing design available. This benefit adds to performance, and also helps prevent unwanted exhaust gas leaks that can come from improperly matching the transition joint into the cat-back exhaust. Lastly, both ends will be included with the downpipe in order to prevent the need for an additional purchase at a later date. Both ends include appropriately sized flanges that are 3/8″ thick laser cut 304 stainless steel.
The downpipe comes complete with all necessary hardware required for a complete and professional installation, is made in the U.S.A, and includes a full lifetime warranty.