StopTech 嘉年华 ST 不锈钢织物前刹车软管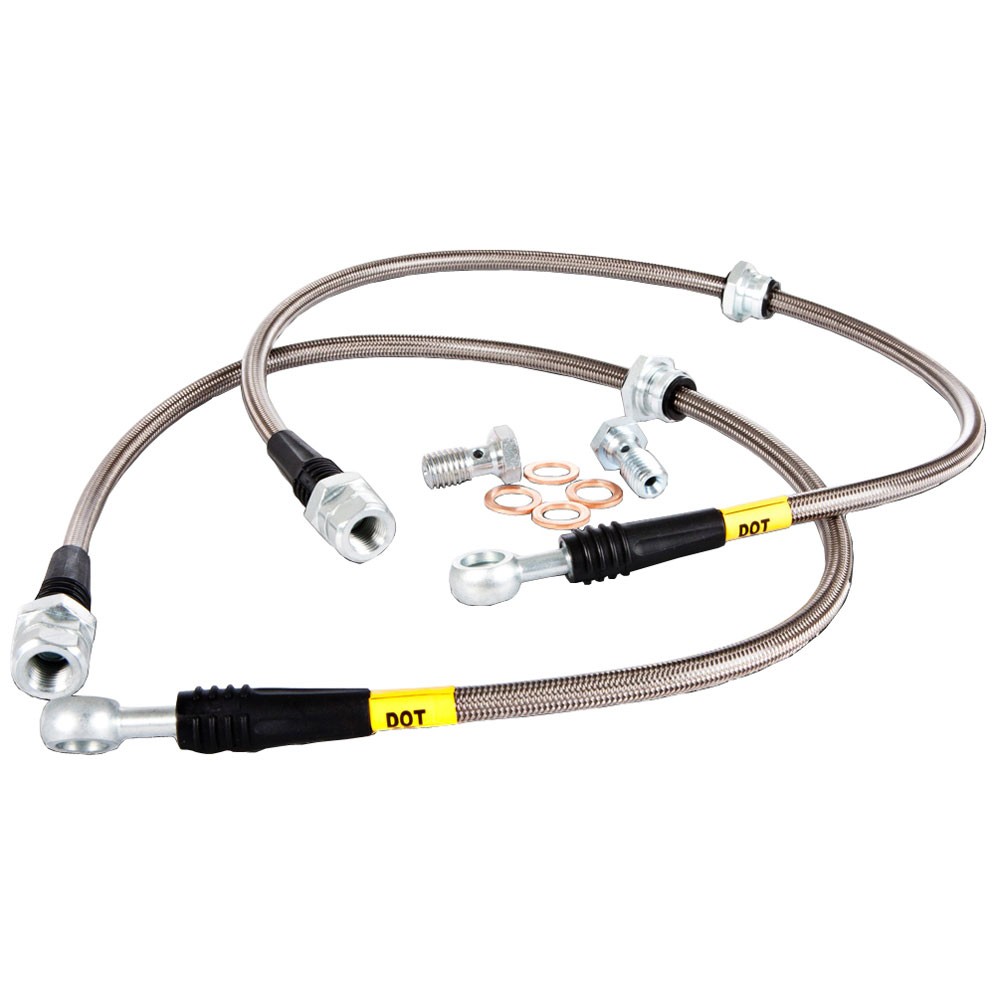 产品描述
Pair of 2014 Fiesta ST Front Braided Stainless Steel Brake Hoses from StopTech.
Whether you're daily driving or competing out on the track, upgrading your 2014 Fiesta ST's braking system is vital for optimum performance. Now is the time to enhance you're braking capabilities with a pair of front braided stainless steel brake hoses from StopTech!
产品特色
Sold as a pair for the front driver and passenger side
Application specific hoses for a direct fit
Stainless steel construction for quicker, firmer, more consistent pedal response
Precision braking modulation is achieved through the stainless steel lines
PVC covering protects against chaffing
Coated Teflon (PTFE) inner core
Includes all necessary hardware for installation
These premium quality stainless steel brake hoses from StopTech are manufactured using top-level materials like PTFE tubing that is resistant to expansion under extreme pressures and will not degrade from exposure to brake fluid. StopTech's brake hoses are designed with a dynamic coating and a clear abrasion resistant PCV cover for superior defense against friction. All of StopTech's brake hoses come with correct fittings that are engineered for perfect fitment and lasting strength.
Each and every one of StopTech's brake lines are 100 percent tested in-house to a pressure of 4,500 PSI. This is about 4 times the normal line pressure used by a production vehicle's master cylinder. The key to maintaining this phenomenal braking capacity is through the ability of these hoses to maintain consistent brake pressure. Also, when threshold braking, these hoses have precision brake modulation.
StopTech is a certified brake line manufacturer with the United States DOT and all StopTech stainless steel brake lines are produced to adhere to DOT compliance standards. StopTech stainless steel lines also meet or exceed FMVSS 106 and applicable international and EU standards.