Borla 福克斯 ST 不锈钢旅行排气系统中尾段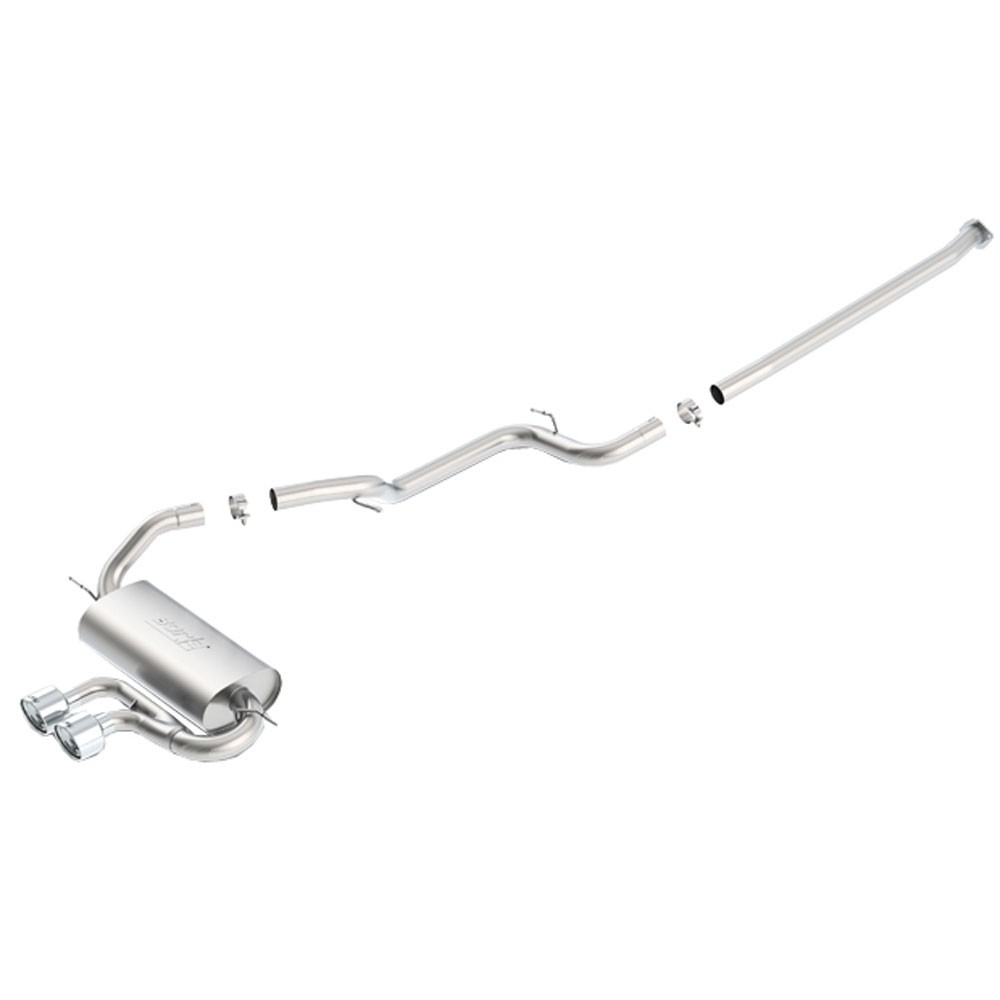 产品细节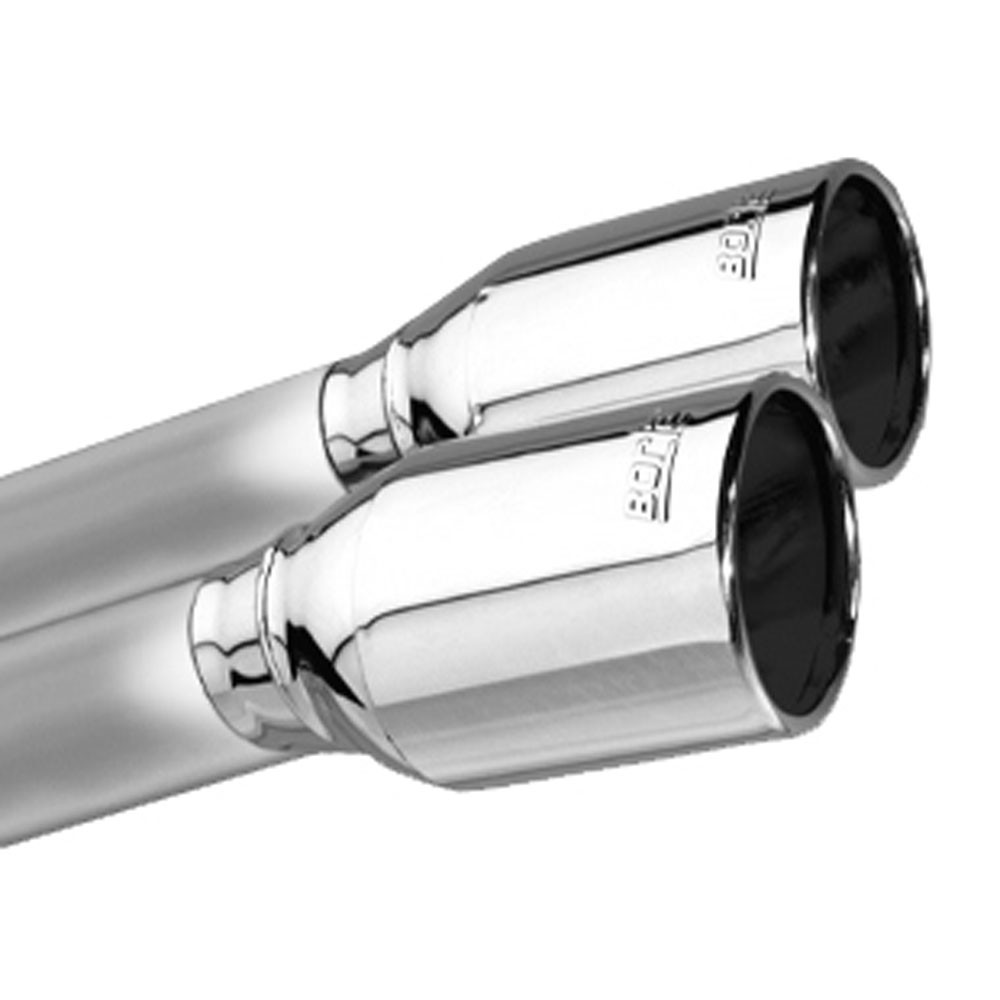 产品描述
2013 and 2014 Focus ST 2-1/2" Stainless Steel Touring Cat-Back Exhaust System from Borla.
Bring your Focus ST to life with a new 2-1/2" stainless steel Touring cat-back exhaust system from Borla! Borla designed their Touring exhaust systems to provide Focus ST owners with the perfect blend of rumble at low RPMs and minimal drone at highway speeds.
产品特色
Direct Bolt-On Replacement
Full Stainless Steel Construction
Mandrel Bent 2-1/2" Exhaust Piping
Touring Style Muffler
Dual 4" Round Rolled Angle-Cut Tips
Includes All Necessary Hardware and Instructions
This cat-back exhaust system bolts to the factory exhaust system after the catalytic converter and runs the whole way out the back of the car. Borla uses full 2-1/2" stainless steel mandrel-bent tubing that fits perfectly under the ST. Dual 4-1/2" round, rolled angle-cut tips exit the center of the rear bumper and Borla's name is embedded on the top of each tip for the ultimate look. The Touring style muffler sits at the back of the car and is hidden by the rear bumper.
Borla's 2-1/2" stainless steel Touring cat-back exhaust system looks as good as it sounds. Constructed from high-quality components for durability and strength, you can rely on Borla for an exhaust system that will last as long as your car.
The factory exhaust is certainly one of the first items to get replaced in any new Focus ST, and rightly so. The increased performance and better sound that you'll get from an aftermarket system usually far exceeds what the factory can offer. The products from Borla Performance Industries are some of the top exhaust systems available for your 2013-2014 Focus ST, and are available right here at Spool Tuning.
安装视频