Ford Racing 福克斯 ST 原厂排气与未上色后下保险杠面板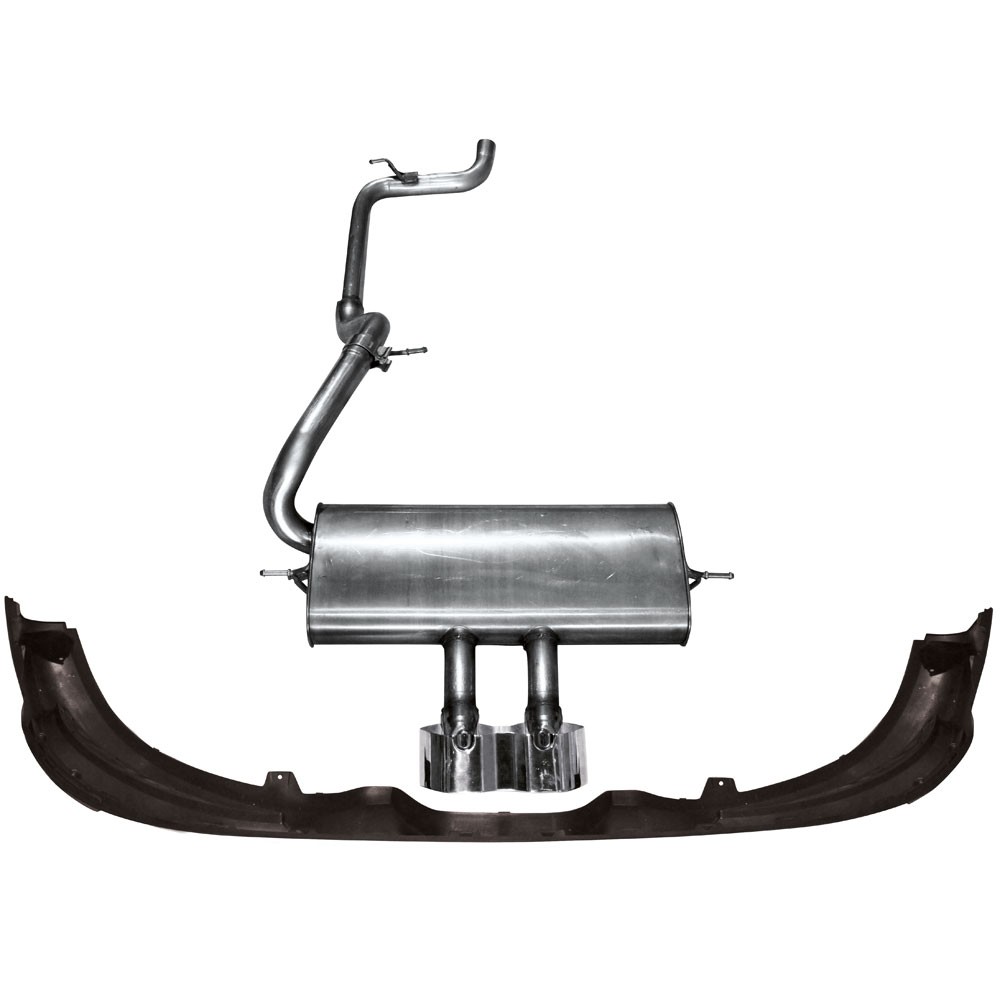 产品描述
2013 and 2014 Focus ST Factory Replacement Exhaust with an Unpainted Lower Rear Fascia from Ford Racing.
If you need to replace the factory exhaust and the rear lower fascia on your 2013-2014 Focus ST because of an unfortunate accident, this kit from Ford Racing comes with everything you need to get you back on the road and looking new again. The kit comes with a factory replacement 2013-2014 Focus ST exhaust system and an unpainted rear lower fascia with all the necessary components.
Ford Racing's factory exhaust system for the 2013-2014 Focus ST is a direct replacement, but can be easily adapted to any 2012, 2013, or 2014 non-ST Focus hatchback for a custom ST style conversion. The muffler included in Ford Racing's factory replacement exhaust is constructed from corrosion-resistant, 409-aluminized stainless steel. A polished 304-stainless steel tip is added to the exhaust to replicate the look of the factory 2013-2014 Focus ST exhaust.
The lower rear fascia in Ford Racing's kit is a direct replacement for all 2013 and 2014 Focus STs. Not only is this for the Focus ST, but it can also be adapted to fit any 2012, 2013, or 2014 non-ST Focus hatchback for an ST style conversion with the center exit exhaust. The driver and passenger side lower reflectors, inserts, mounting brackets and all necessary installation hardware is included with the fascia.
Ford Racing's rear lower fascia comes unpainted, so it will require prepping, priming, and painting prior to installation.
Please Note: This new exhaust will require cutting of your original exhaust for a clamp-on installation.