Ford Racing 福克斯 ST FR1 动力套件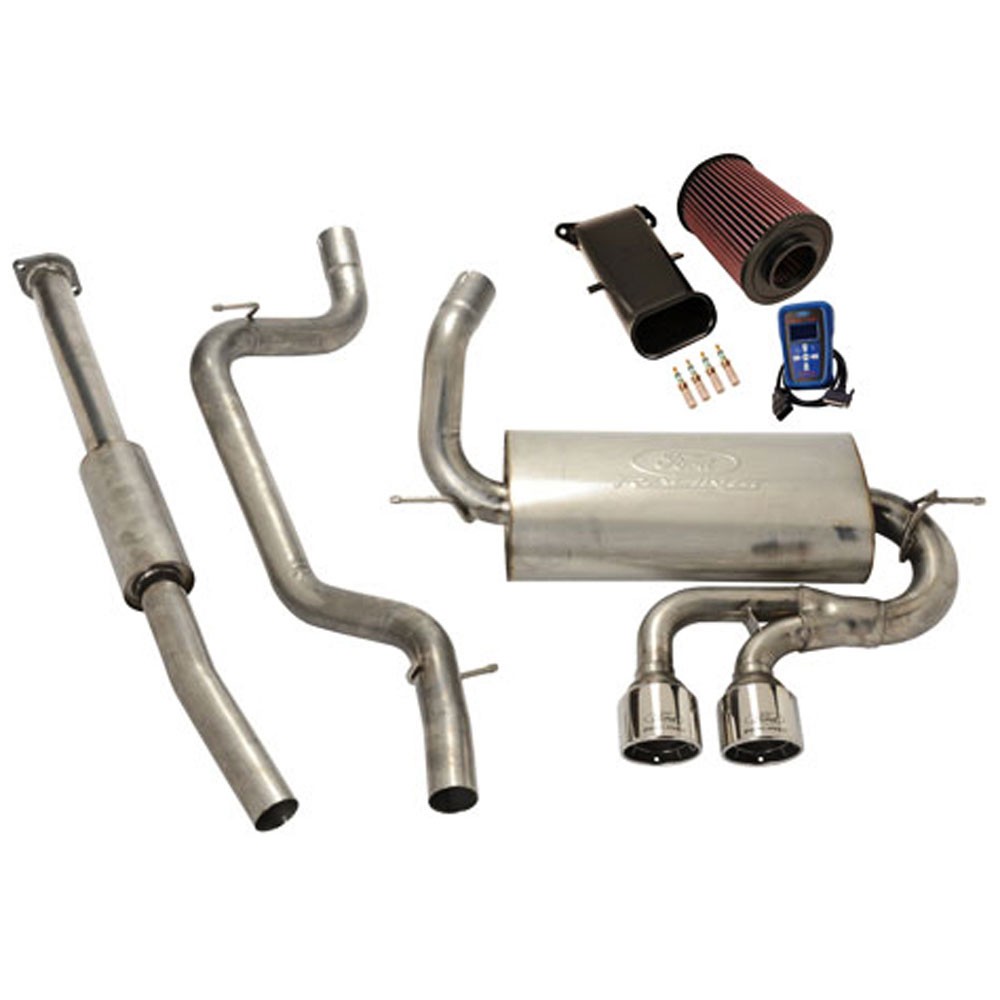 产品描述
2013 and 2014 Focus ST FR1 Power Package from Ford Racing.
Make a large increase in sound and power with Ford Racing's FR1 Power Package.
The FR1 Power Package is made up of a cold air intake, spark plugs, cat-back and a tune. These bolt-ons, tune and 93 octane increased torque by a peak of 90 ft-lbs at 2800 RPM. Torque is significantly increased up to 4200 RPM. Horsepower is also increased throughout the RPM range making driving more exciting.
Revised sound symposer software and calibration creates a more natural engine sound. The calibration is paired with a Ford Racing cat-back exhaust system to really let the 2.0L EcoBoost scream.
FR1 动力套件包含:
Cold air intake with high flow K&N air filter
Focus ST calibrated ProCal
Cold spark plug set (required with calibration)
Cat-back exhaust system
Spark plugs are gapped to 0.028" to match the calibration from Ford Racing. The calibration requires 91 octane be used at minimum but use of 93 octane will produce the best power gain. All Ford Racing power upgrade packages are 50-state emissions legal.
注意事项:
Premium 91 octane or higher fuel required!
Due to multiple powertrain calibrations, online registration is required to receive ProCal calibration delivery tool after purchase.
Ford Racing does not ship ProCal tools directly overseas.
Powertrain calibrations are developed and supported for U.S. and Canadian vehicles only.