Ford Racing 福克斯 ST ProCal 外挂电脑及火花塞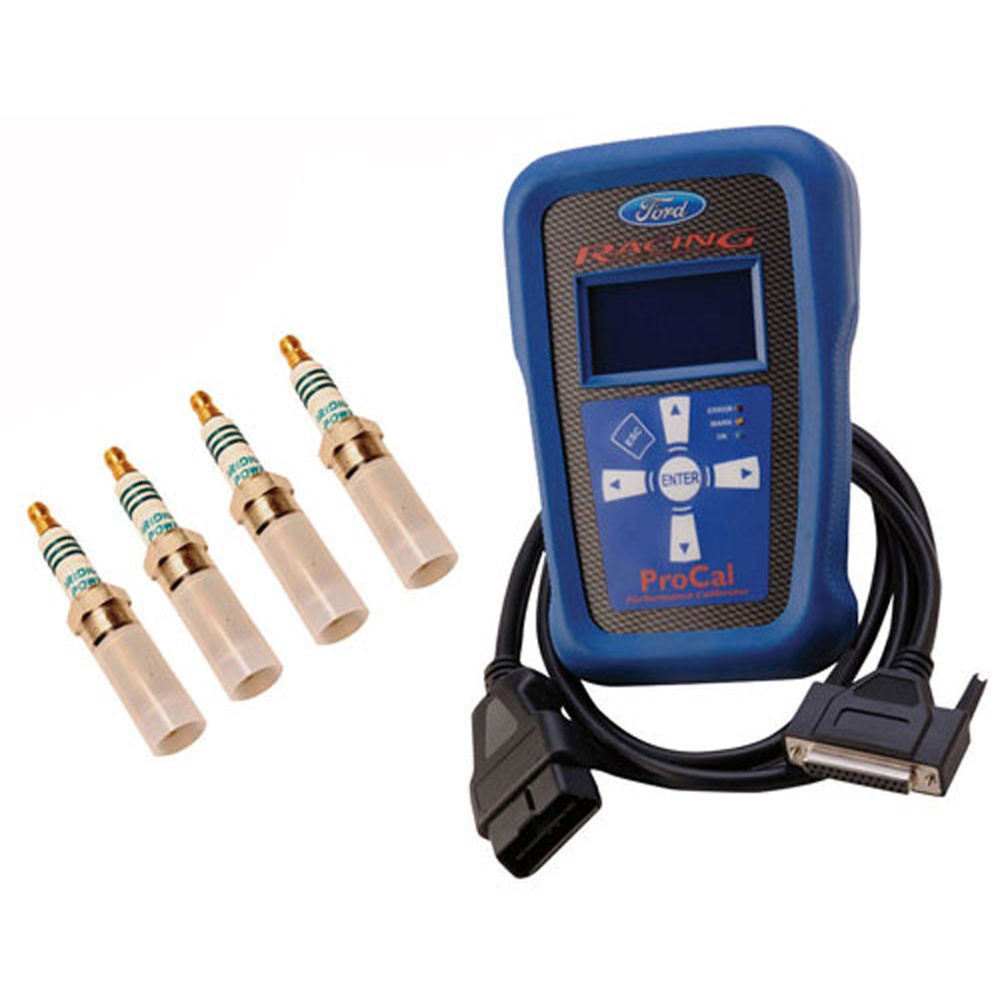 产品描述
2013 and 2014 Focus ST ProCal Calibration Tool with Spark Plugs from Ford Racing.
Make a big increase in power and sound with Ford Racing's ProCal Calibration Tool and Cold Spark Plug Set.
The ProCal calibration offers a signification torque increase all the way up to 4200 RPM. It even increases peak torque by 90 ft-lbs at 2800 RPM on 93 octane. Horsepower is increased throughout the RPM range as well providing your Focus ST with great low and mid-range power. Also, revised sound symposer software and calibration creates a more natural engine sound.
The calibration requires 91 octane be used at minimum but use of 93 octane will produce the best power gain. Colder spark plugs are required for the ProCal calibration. Spark plugs are gapped to 0.028" to match the calibration from Ford Racing. All Ford Racing power upgrade packages are 50-state emissions legal.
注意事项:
Premium 91 octane or higher fuel required!
Due to multiple powertrain calibrations, online registration is required to receive ProCal calibration delivery tool after purchase.
Ford Racing does not ship ProCal tools directly overseas.
Powertrain calibrations are developed and supported for U.S. and Canadian vehicles only.
Ford Racing Part Number: M-14204-FST
Our Part Number: M14204FST