H&R RSS 福克斯 ST 绞牙避震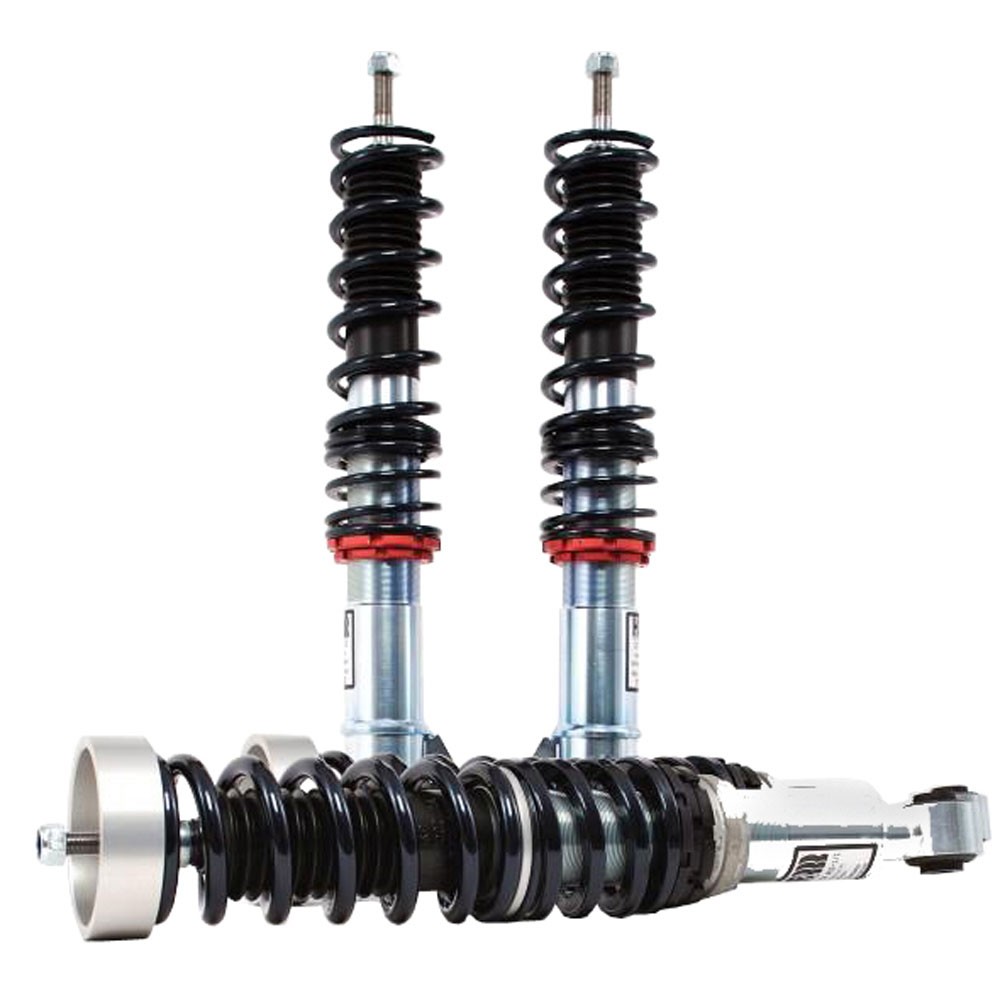 产品描述
2013 and 2014 Focus ST RSS Coilover Suspension Kit from H&R.
Whether you're pushing your 2013-2014 Focus ST to the limits out on the track or just looking to add an aggressive stance for the show scene, this RSS coilover kit from H&R is the ultimate suspension setup!
产品特色
Fully Threaded Shock Bodies for Adjustable Vehicle Lowering
Higher Spring Rate and Shock Valving
Exclusive Dynamic Damper Technology
Unrivaled Handling Performance
Flat Cornering and Supreme Directional Control
Adjustable Lowering Specifications:
Front: 1.2" to 2.5"
Rear: 1.2" to 2.5"
This kit is fully adjustable and allows you to lower your 2013-2014 Focus ST anywhere from 1.2"-2.5" in both the front and rear of your vehicle. The front coilovers utilize threaded shock bodies for adjustment while the rear of the vehicle utilizes lowering springs with adjustable perches that control the ride height. H&R uses only the best, high quality materials to construct these RSS coilover kits, including an innovative mono-tube gas shock and fitted progressive rate springs.
With this kit you'll be able to enjoy flat cornering and supreme directional control as a result of the lowered center of gravity and reduced body roll. Designed and built with the high performance driver in mind, the RSS coilover kit from H&R provides accurate, pinpoint handling with a smooth, comfortable ride. H&R's RSS coilovers feature an H&R exclusive, dynamic damper technology that really sets this kit at the top of the coilover and shock spectrum.
Since the late 1970's, H&R has been developing a diverse line of products and suspension applications for the street. The owners of H&R saw the need for improved suspension and believed improving a vehicle's suspension will create more control and better handling. This lead to the design, manufacture and production of high quality springs that created a whole new look in the automotive world with a "correct" vehicle stance. H&R's commitment to producing a quality product allowed them to obtain TUV certification and the European performance spring market was born. All H&R products are made in Germany and exceed ISO quality assurance standards.
*Wheel offset is critical and spacers may be required when using standard wheel and tire combinations.