福克斯 ST LED 前大灯
产品细节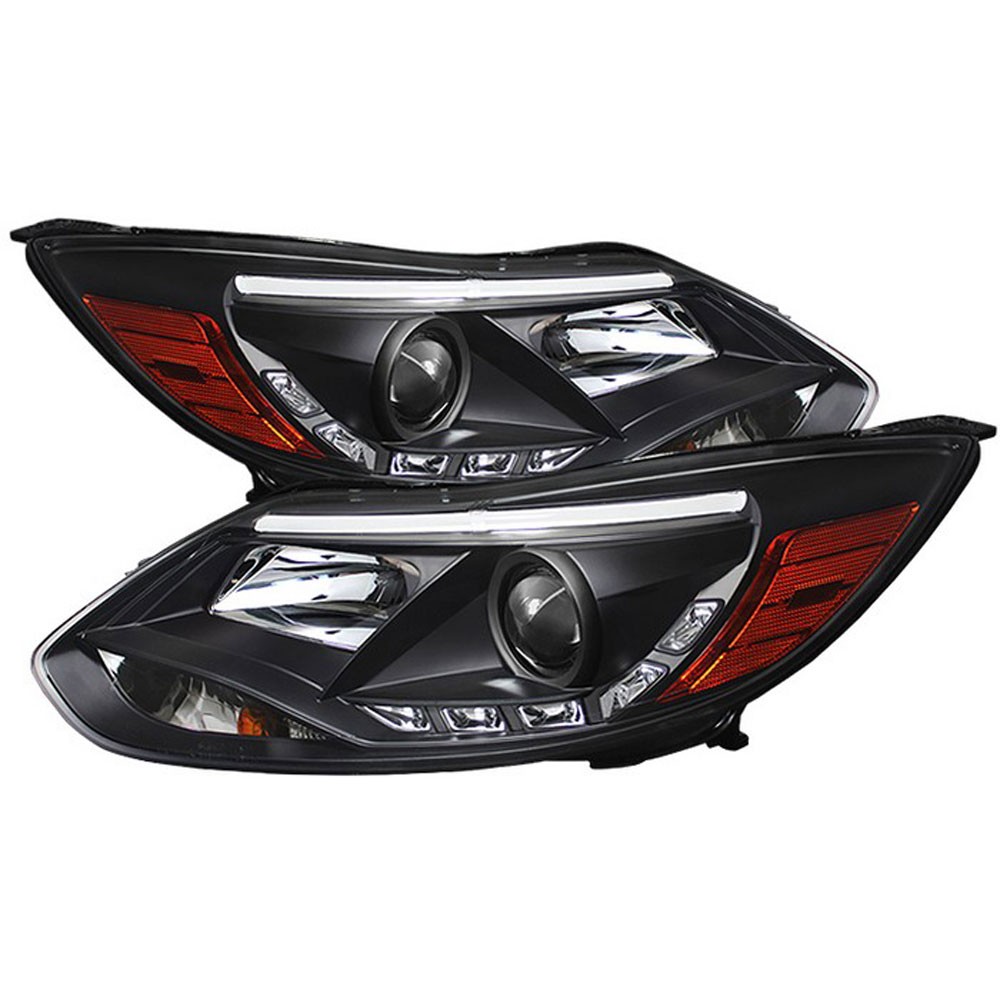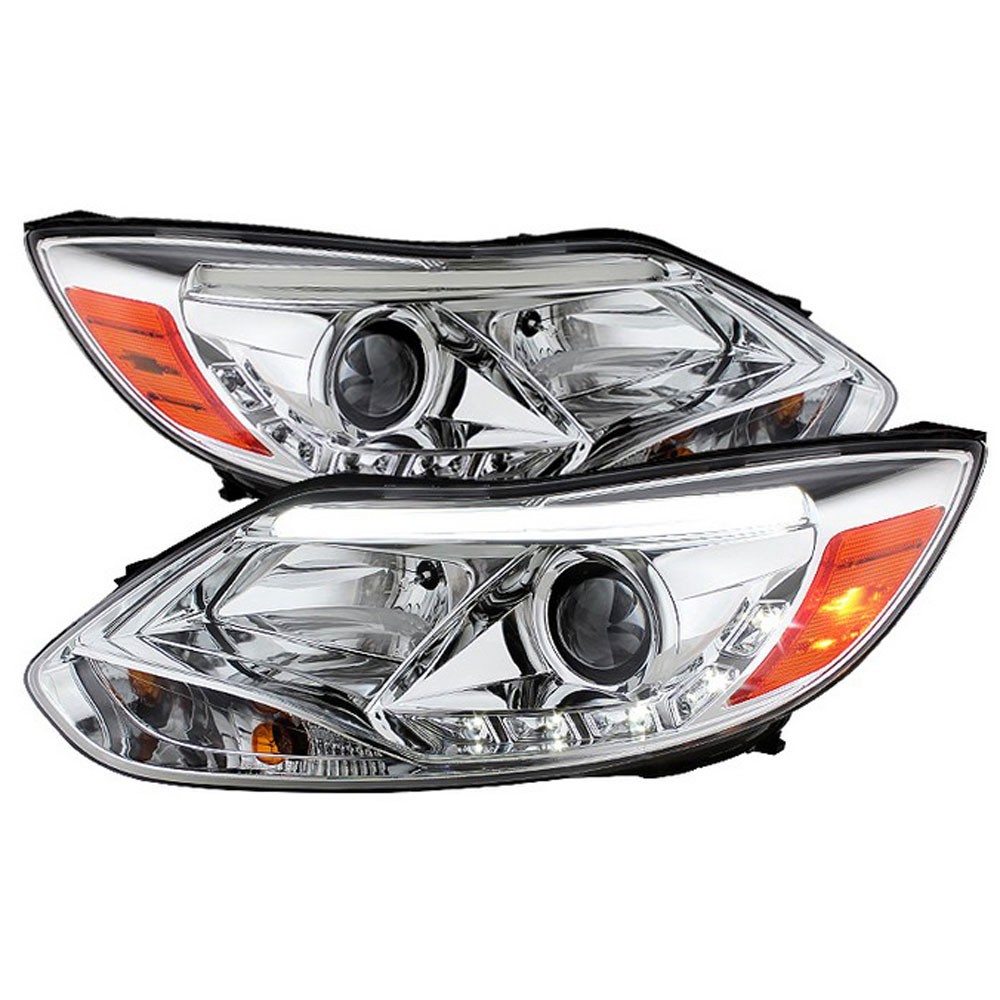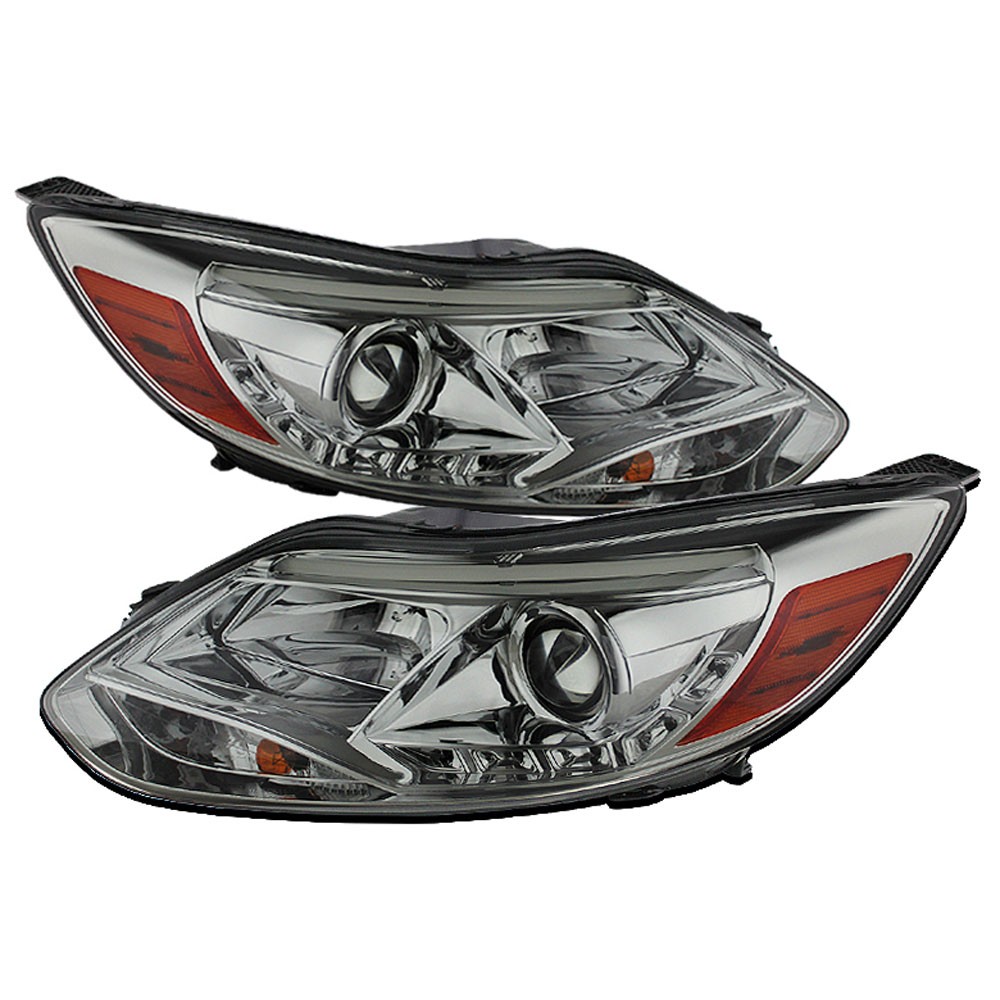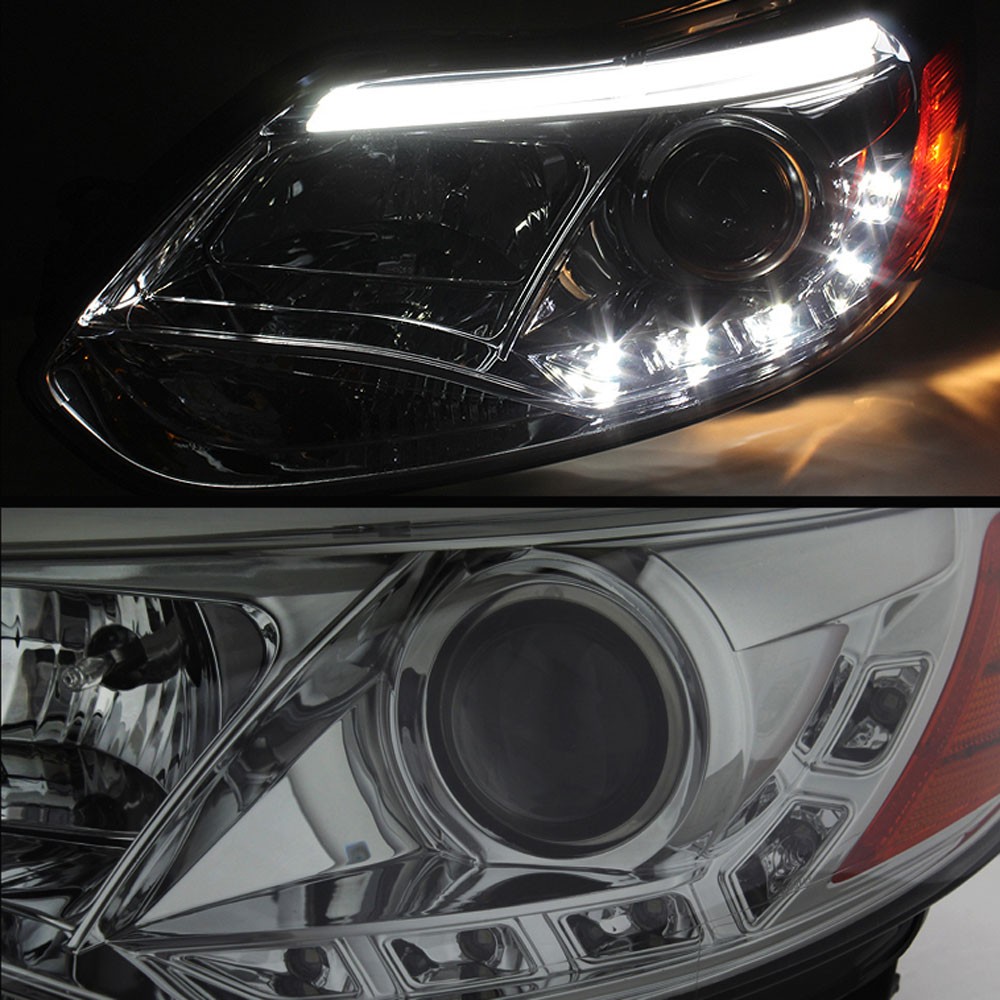 产品描述
Pair of 2013 and 2014 Focus ST Projector Headlights with LEDs.
If your 2013-2014 Focus ST came from the factory without HID headlights, now is the time to give your Focus ST that HID look with a pair of these all-new projector style headlights featuring super-bright LEDs! Designed as a direct fit upgrade with a plug and play installation, these custom projector headlights will instantly transform the appearance of your Focus ST with minimal effort.
产品特色
Available in 3 styles; Black, Chrome and Smoked
Pair includes a driver side and passenger side headlight assembly
Pair of H1 high beam bulbs
Pair of H7 low beam bulbs
A specific wiring harness and custom adapters
Low beam projector housing
Super-bright LED day time running light and Individual LEDs
Triple layer painted interior housings
Made by OEM approved manufacturer
These aggressive headlights are available in three different styles to match your individual style. The black option features a black triple-layer painted interior housing with amber side reflectors and a clear lens, a chrome version with an all chrome interior housing and amber side reflectors with a clear lens, and the last option is smoked. The smoked style headlight comes with a smoked lens and an all chrome interior housing that also uses an amber side reflector.
Projector style headlights actually provide a longer, wider and more concentrated beam of light when compared to non-HID factory headlights. The projector beam has an elliptical shape which is designed to direct all of the light to a single focal point in front of your Focus ST. These headlights use a single tube style LED that runs along the top side of each headlight and is used as the day time running light. Additionally, a row of five individual LEDs are lined up across the bottom of each headlight for a unique look at any time of day.
The pair includes a driver side and passenger side headlight assembly as well as free halogen light bulbs for the H7 low beam and H1 high beams. The pair also includes a harness and adapters to install the new headlights on to your Focus ST. Everything is specifically designed for an easy plug and play installation.
Please Note: These headlights are not for use on 2013-2014 Focus STs that came from the factory equipped with HID headlights.
*Will also fit 2012, 2013 and 2014 non-ST Focus models.
安装视频