SPEC Clutch 福克斯 ST 轻量化铝坯飞轮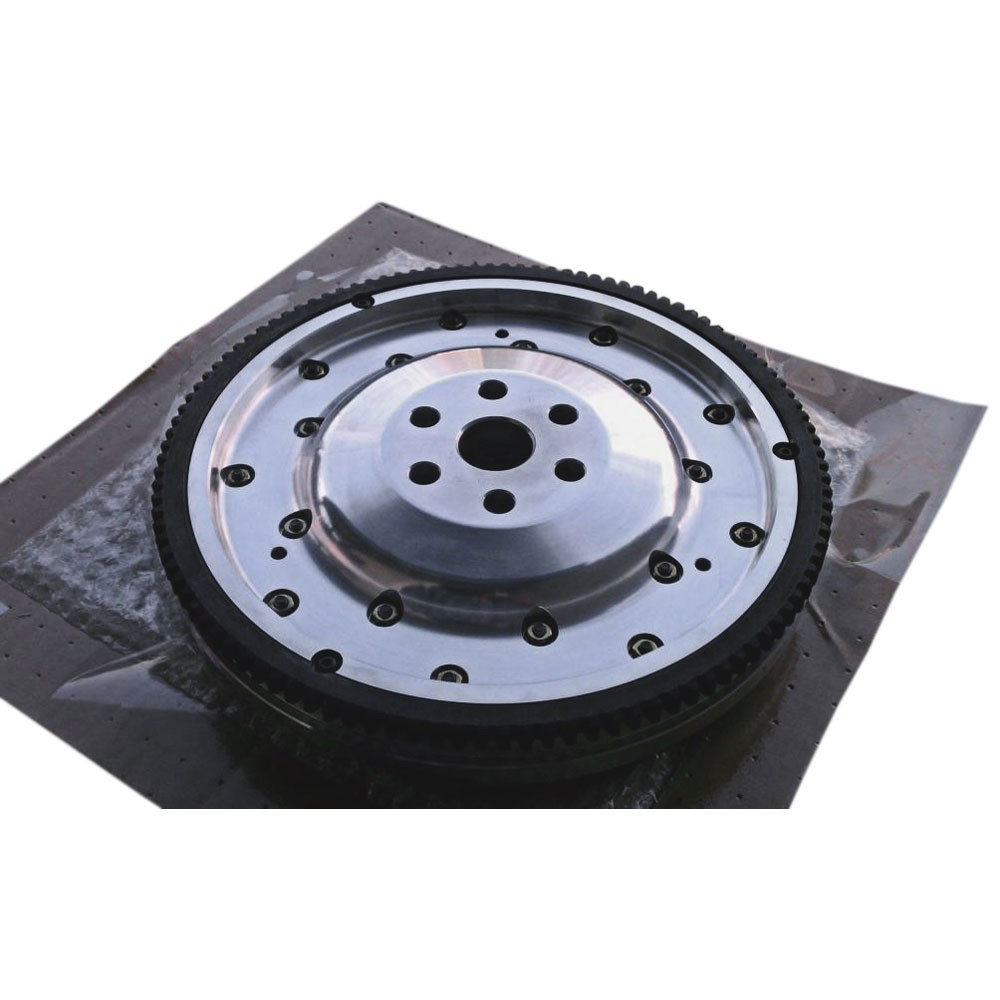 产品描述
2013 and 2014 Focus ST Lightweight Billet Aluminum Flywheel from SPEC Clutch for use with a SPEC Specific Clutch.
Drop some unnecessary weight and pick up some hidden horsepower by replacing the factory flywheel in your 2013-2014 Focus ST with a lightweight billet aluminum flywheel from SPEC!
By reducing rotating mass, SPEC's lightweight aluminum flywheel is able to free up power. SPEC's flywheel features a billet construction for strength and durability. Only the highest quality aluminum is used to achieve a .001 machine tolerance. This guarantees a flat seating surface for the clutch and also perfect rotational qualities for perfect balance and extended engine life. The billet rebuildable flywheel features a lightweight, low motion-of-inertia design with infinite rebuildability. Infinite rebuildability means no more buying brand new flywheels at full price.
This particular SPEC flywheel is for use with specific SPEC clutch kits. Those specific clutch kits feature a non-SAC mechanism pressure plate which provides a lighter rotating assembly, higher RPM capability and greater clamping load levels. The non-SAC clutch kits differ from the original Focus ST design and require this specific flywheel.
*This flywheel will NOT work with the stock clutch or SPEC stock style clutch kits. This flywheel is to be used with SPEC specific clutch kits that feature non-SAC mechanism pressure plates that differ from the original Focus ST clutch design.
SPEC clutches and flywheels are manufactured in-house using the most advanced methods under the strictest tolerances. SPEC's commitment to making the very best parts is at the core of what they stand for as a company. Many top-level race teams depend on SPEC parts to help them win championships. Whether you're building a street car, or a competition vehicle, SPEC offers driveline parts that fit your needs.