ST Suspensions ST-X 福克斯 ST 绞牙避震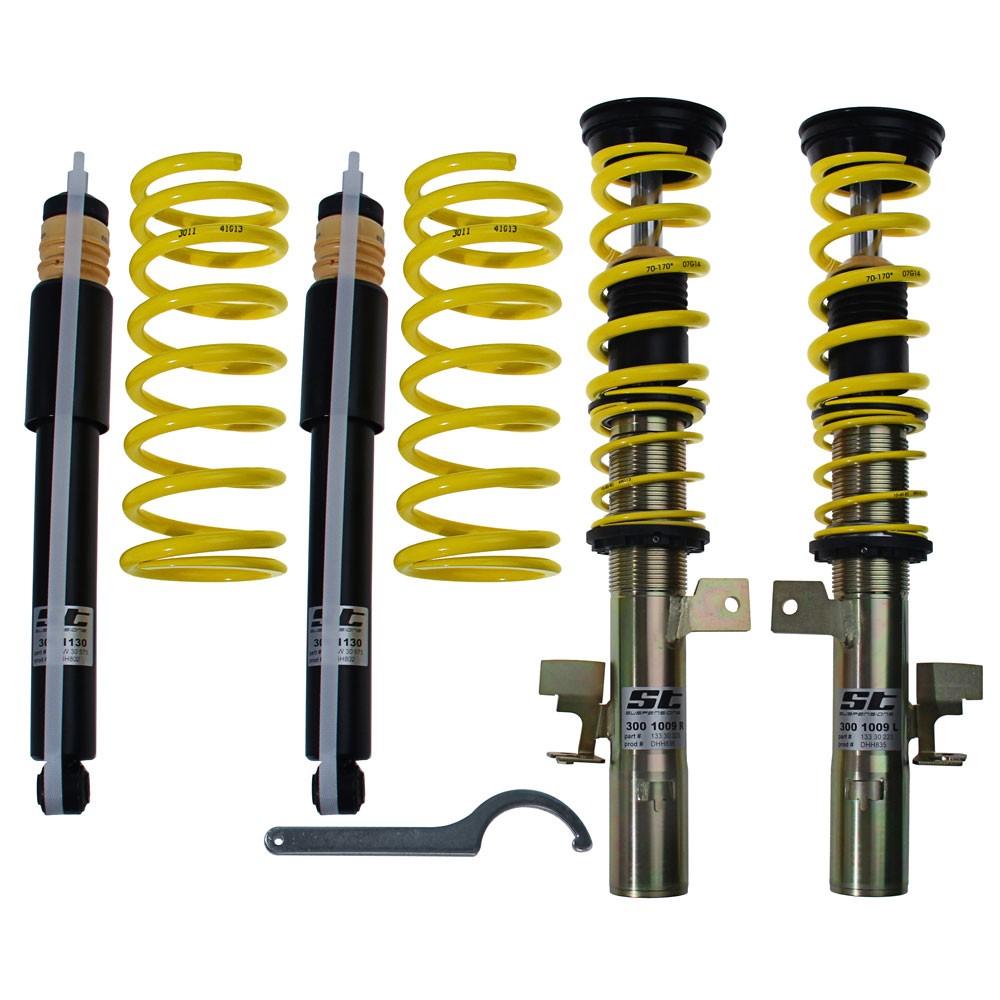 产品细节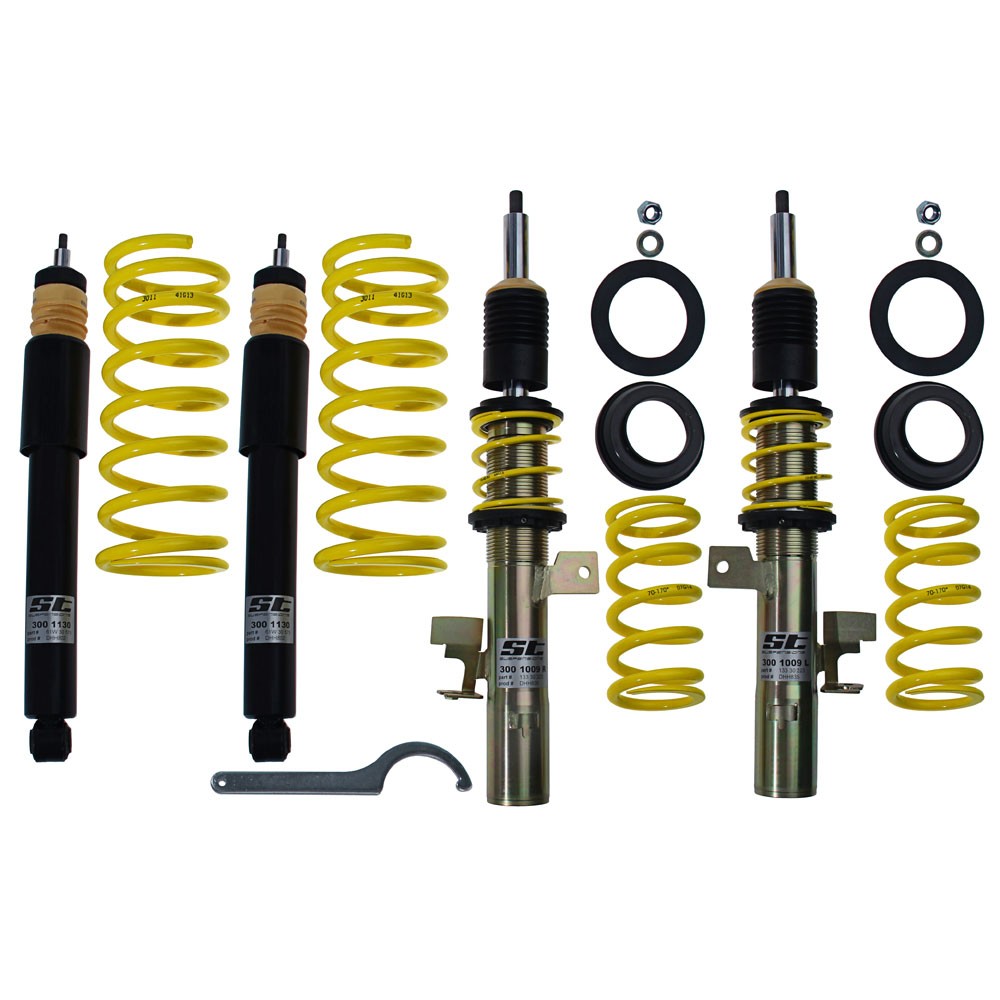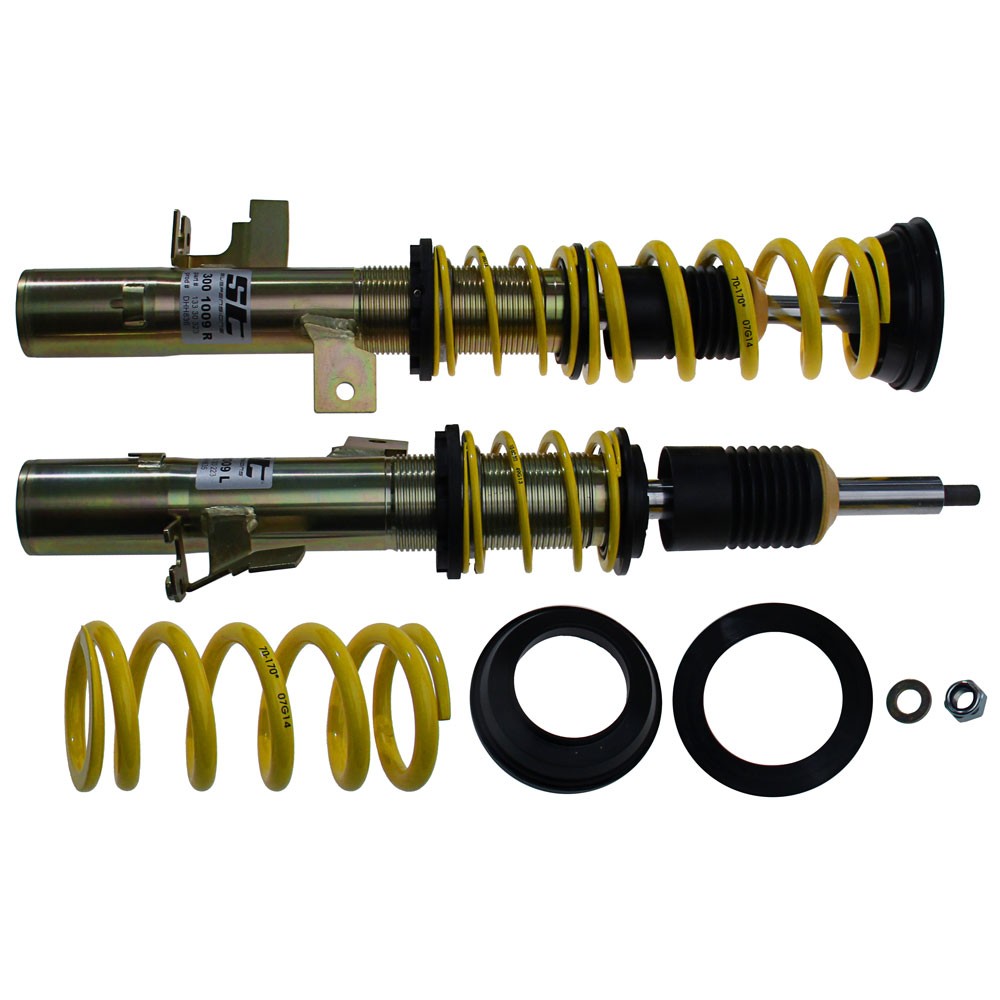 产品描述
2013 and 2014 Focus ST ST-X Coilover Kit from ST Suspensions.
Lower your 2013-2014 Focus ST with ST Suspensions ST-X coilovers. This coilover kit offers the ultimate in performance, style and handling. You can choose the perfect ride height by simply adjusting the threaded collar. ST Suspensions uses a threaded shock body which provides a cleaner look without as many parts as a coilover with a sleeve. The kit utilizes separate shocks and springs in the rear. However, an adjustable perch allows you to raise and lower the rear of the vehicle. ST-X coilovers are non-adjustable. Simply install and drive with no suspension tuning needed.
Experience sporty handling with reduced body roll during compression as well as improved agility when driving fast. The ST-X coilovers are constructed with a low friction and pressure resistant housing with a chrome plated piston rod for maximum longevity. A monoblock guide and ST seal package ensure the twin-tube dampers remain free from dirt particles. The galvanized struts have additional coating for optimized corrosion protection.
产品规格
Front: 0.9" to 1.6" (22mm to 40mm)
Rear: 0.8" to 1.4" (20mm to 35mm)
Front Spring Rate: 400 lbs/in
Rear Spring Rate: Progressive
ST Suspensions height adjustable coilover kits are precision engineered and road tested to the highest standards of the German TUV. The coilovers are constructed from heavy galvanized high grade steel for great rust protection. Spring rates are matched perfectly to the Focus ST chassis to achieve the best handling possible. ST Suspensions coilovers provide the best ride, handling and performance all in one package. Don't settle for offshore knock-off coilovers when you can buy quality parts from ST Suspensions.