SCT 福克斯 ST 一阶 Livewire TS Tuner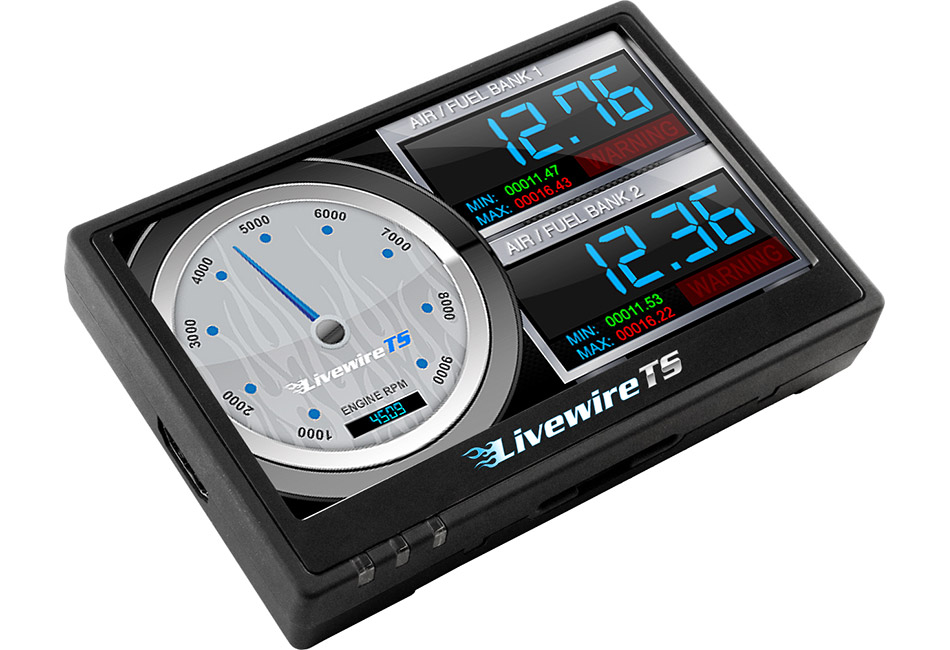 产品细节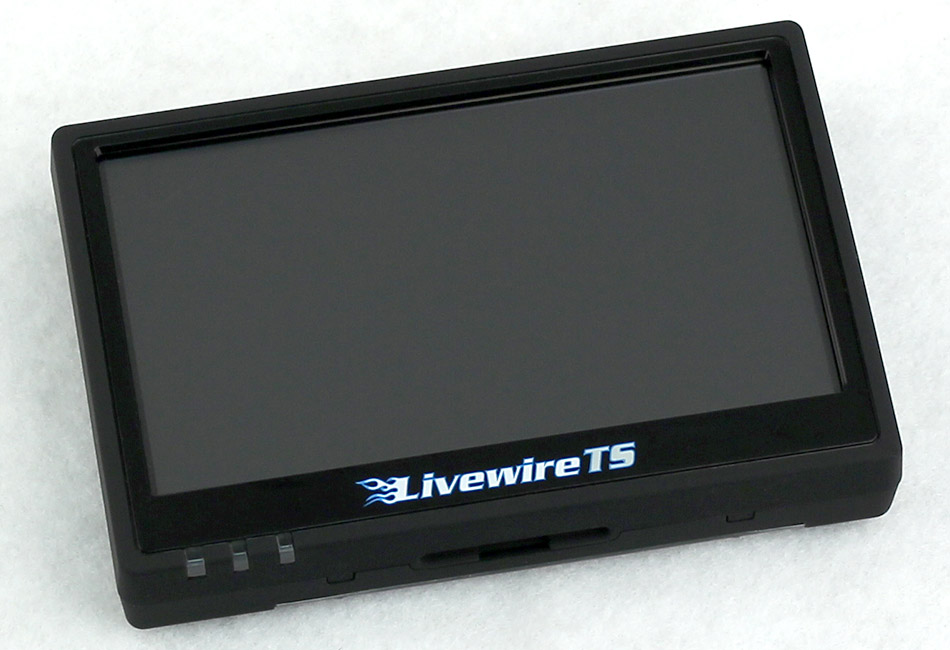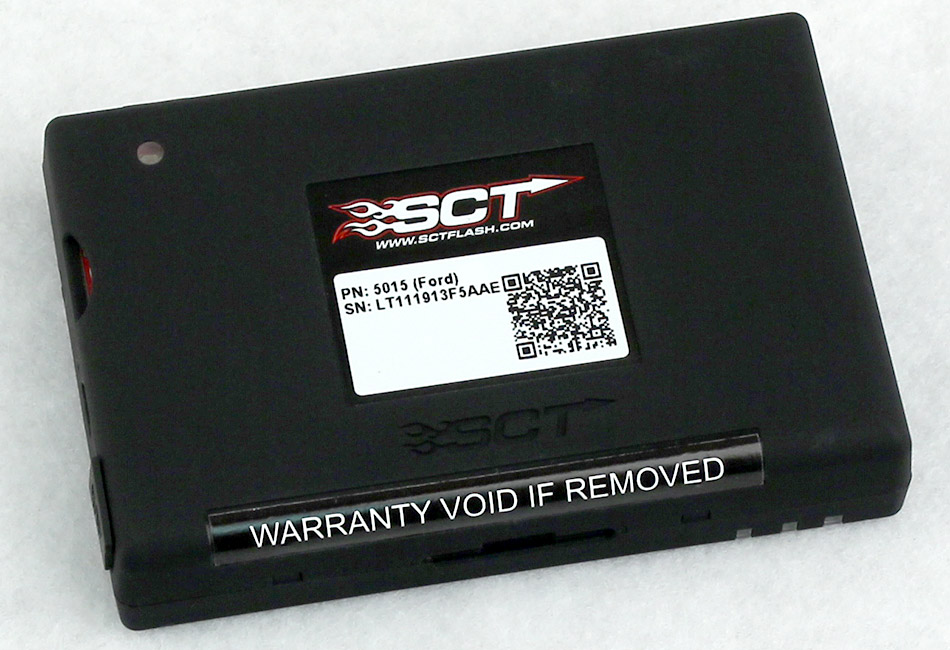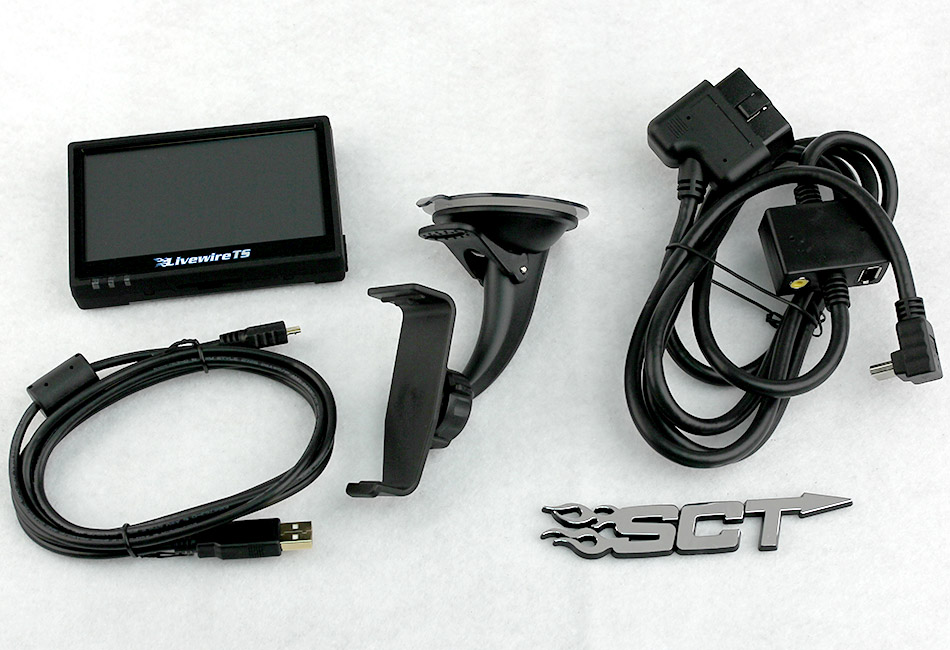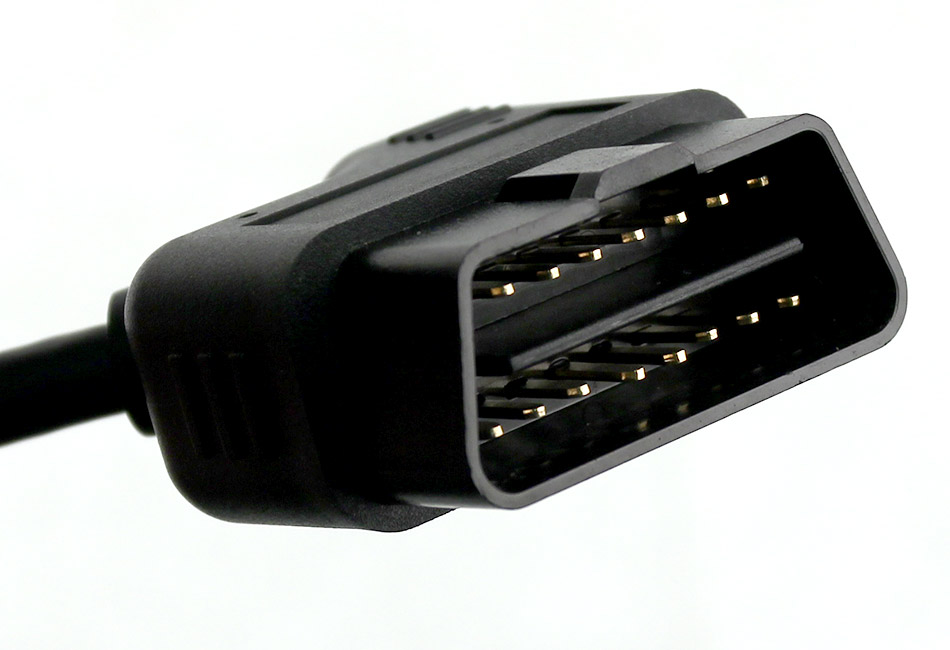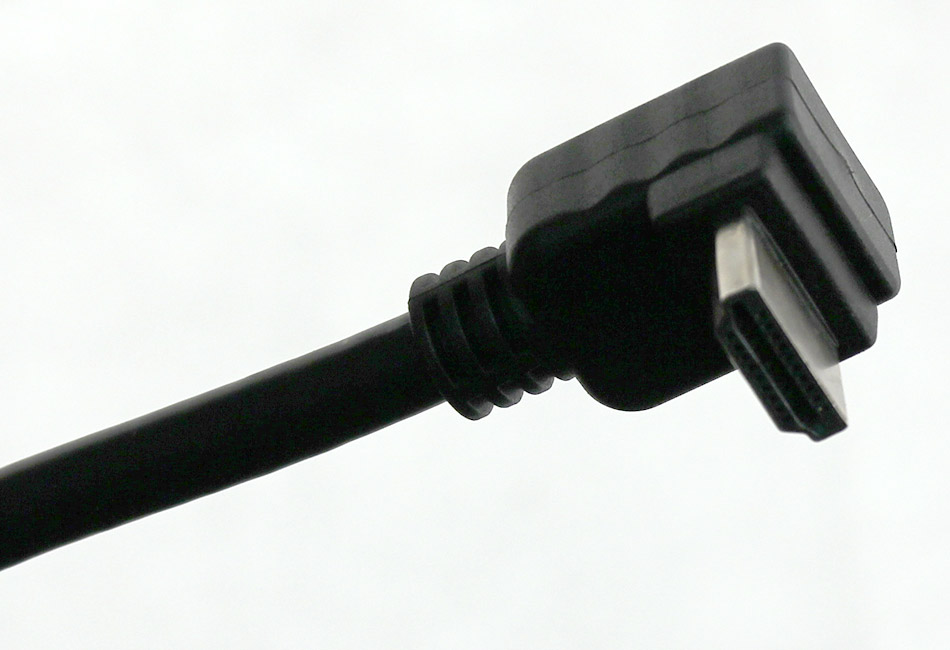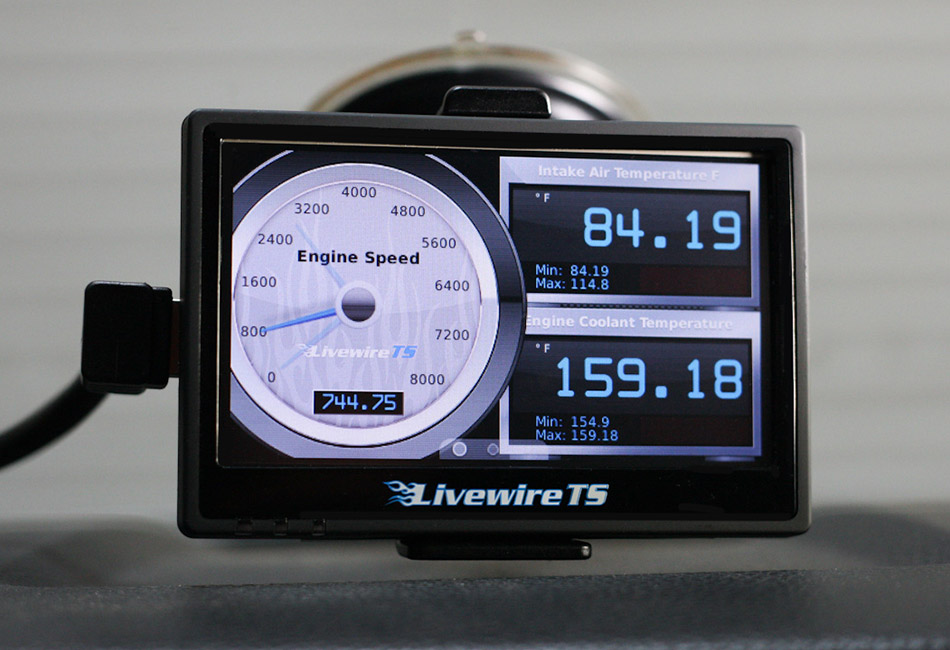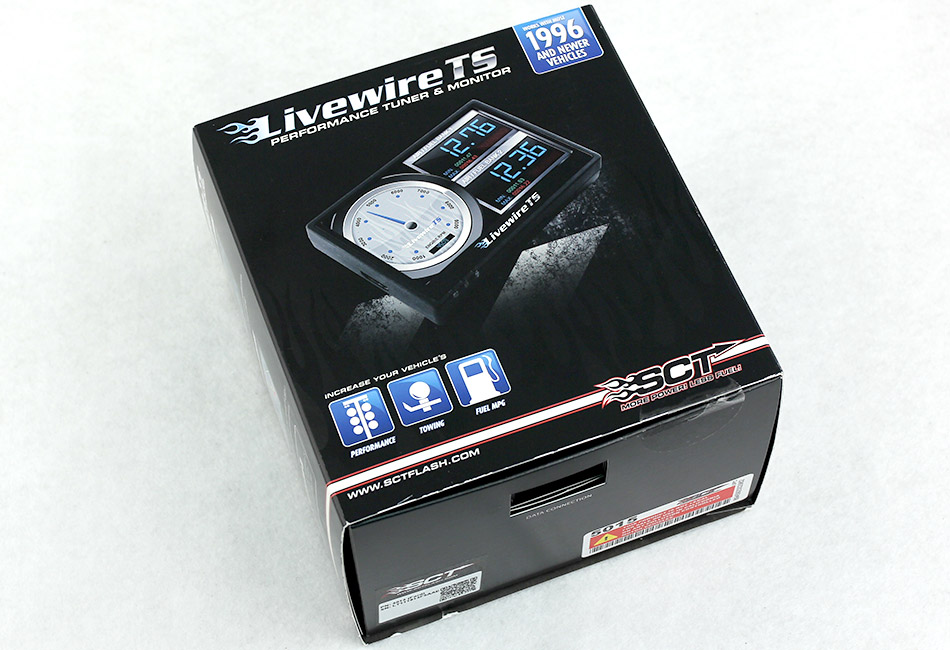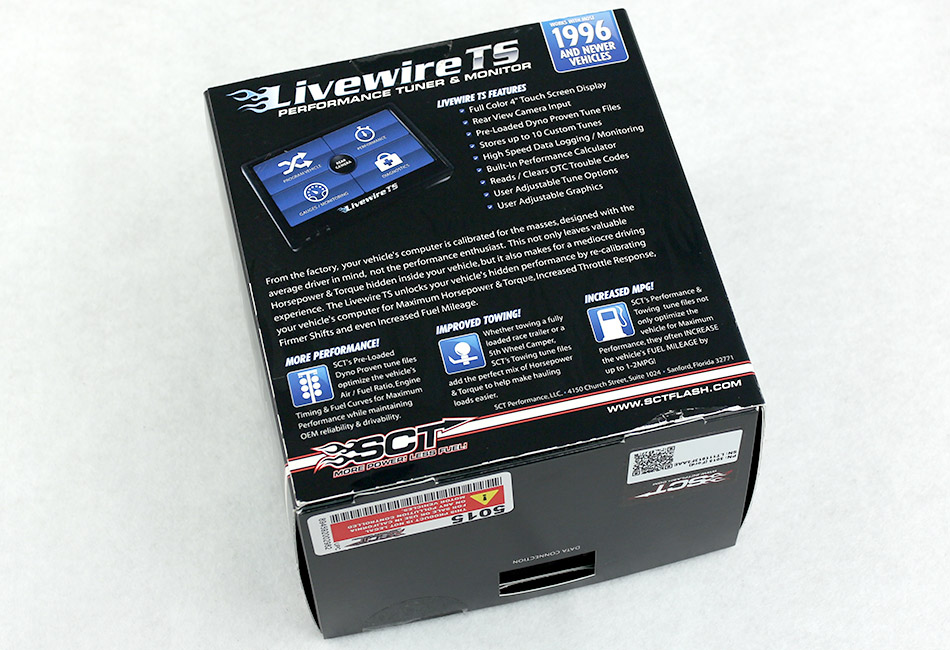 产品描述
The SCT Livewire TS flash tuner by SCT comes pre-programmed but also functions as a custom tuner allowing up to 10 custom tunes for vehicles not supported by its pre-programmed files or for custom applications.
SCT's Livewire TS features a full color 4" touch screen display and is pre-loaded dyno proven tune files optimize the vehicle's Air / Fuel Ratio, Engine Timing & Fuel Curves for Maximum Performance while maintaining OEM reliability & drivability.
It also includes diagnostic ability, allowing you to read and clear diagnostic trouble codes and on screen high speed data logging and monitoring of engine parameters. In addition, SCT's Livewire TS has functionality with an available input for a rear view backup camera and built in performance monitor that allows you to measure 0-60 and 1/4 mile performance.
Warning: This part has been designed and is intended for off-road application only. Installation of this part on a vehicle that is driven on public roads may violate U.S. and Canadian laws and regulations.
产品特色
Pre programmed tunes for increased performance and power
Holds up to 10 custom tunes
4" touch screen display
Rear Camera input
Built in Performance monitor
Note: Federal and several state and provincial laws prohibit the removal, modification or rendering inoperative of any part that affects emissions or safety on motor vehicles used on public streets or highways. Steeda Autosports assumes no liability for any violations arising out of any federal, state or provincial emissions or safety requirements on motor vehicles arising out of the customer's modifications and/or use of Steeda products. It is the responsibility of the customer to determine if their modified vehicle complies with applicable laws.
This limited warranty is the only express warranty applicable to Steeda Autosports products. Other rights may arise or vary from state to state in the United States. Steeda is not responsible for any time for which you may lose the use of your vehicle, any inconvenience you might be caused, the loss of your transportation or any part thereof, or any other incidental or consequential damages you may have.