Turbosmart 7 PSI 福克斯 ST 内置式排气旁通阀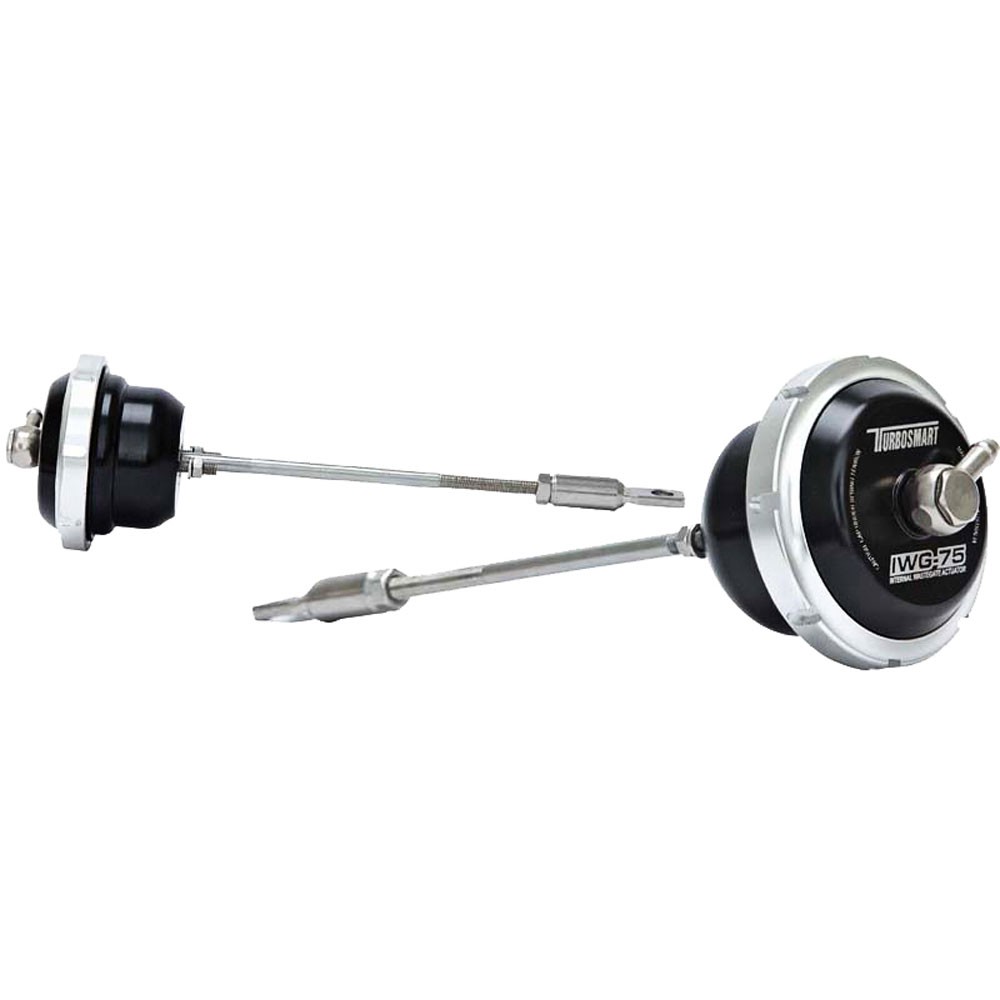 产品描述
2013 and 2014 Focus ST 7 PSI Internal Wastegate Actuator from Turbosmart.
Turn up the boost with Turbosmart's 7 psi Internal Wastegate Actuator for all 2013 and 2014 Focus STs!
The Turbosmart Internal Wastegate Actuator is quickly becoming one of the hottest boost control products on the market. It provides quicker turbo response and better sensitivity when managing boost pressures. Turbosmart designed their actuator as a direct bolt-on replacement for the weak factory unit, making for an easy installation without any special tools or fabrication.
产品特色
Silicone Diaphragm with Nomex Reinforcement to Withstand High Temperatures
High-grade, Billet Aluminum Construction
Stainless Steel Rods and Connecting Clevis for Corrosion Resistance
Locking Collar Design Cap Allows for Quick Spring Changes
Range of Available Springs from 3 to 26 psi
Ideal for use with any Turbosmart Boost Controller
Turbosmart's Internal Wastegate Actuator can handle a much larger range of springs compared to the stock wastegate. This allows the fitment of more robust and heavier-duty springs. Swapping springs is extremely simple so you can achieve the perfect amount of boost.
An aftermarket wastegate will give you way more control over boost pressure. The Turbosmart actuator is less susceptible to exhaust back pressure so there is less drop-off at the end. You can experience a boost curve that comes on faster and stays flat longer.
Turbosmart designed this wastegate like every other Turbosmart product. A perfect part comes from the highest quality materials and precision engineering which is what Turbosmart is known for. Internal wastegate actuators provide better turbo response and greater sensitivity when managing boost pressures. Each Turbosmart internal wastegate actuator is adjustable with several spring options and packaged in a kit form so they can be fitted as a direct bolt-on replacement for the factory wastegate.