KW V3 福克斯 ST 绞牙避震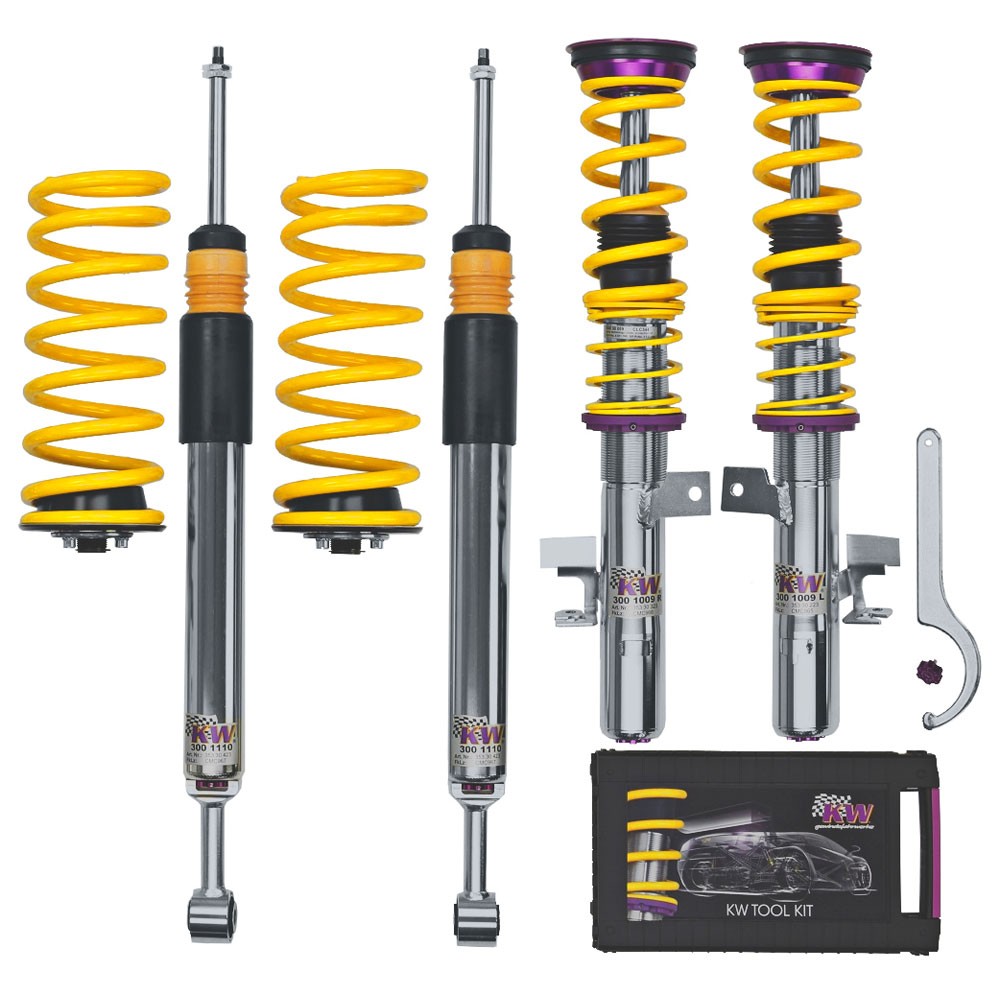 产品细节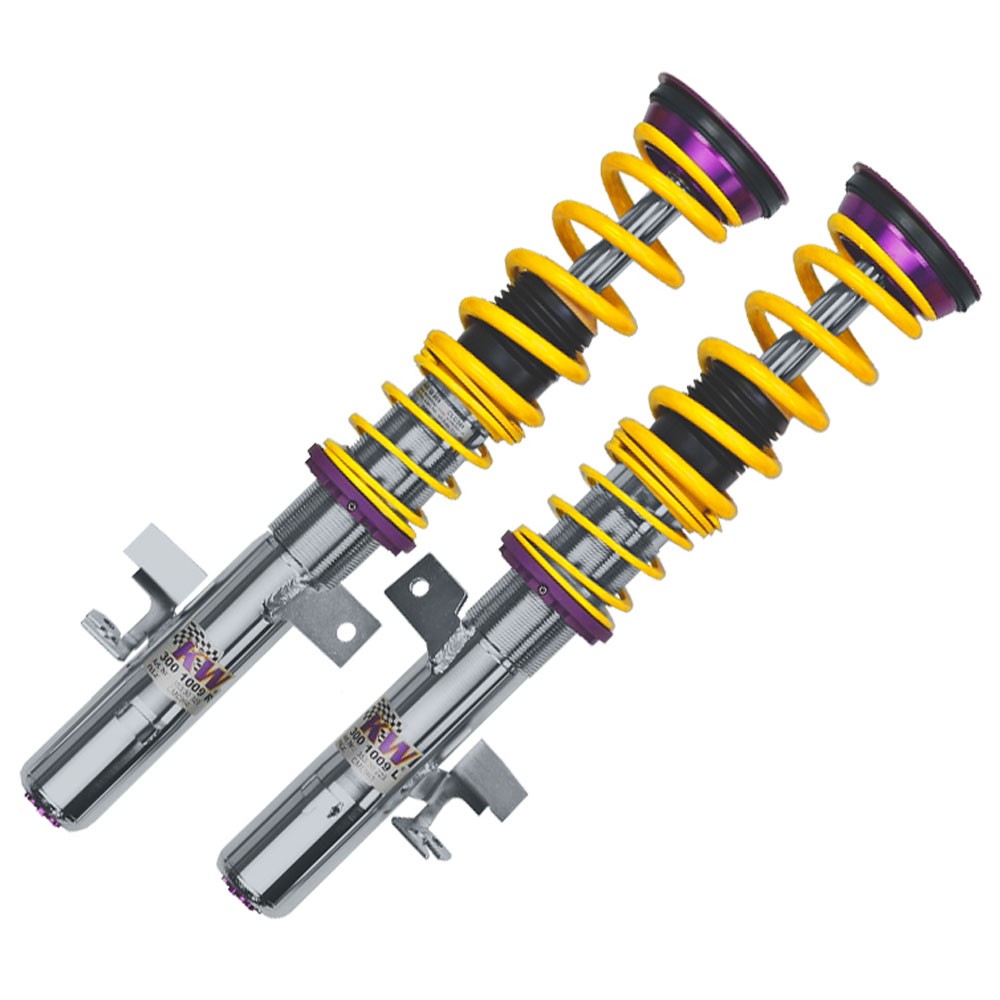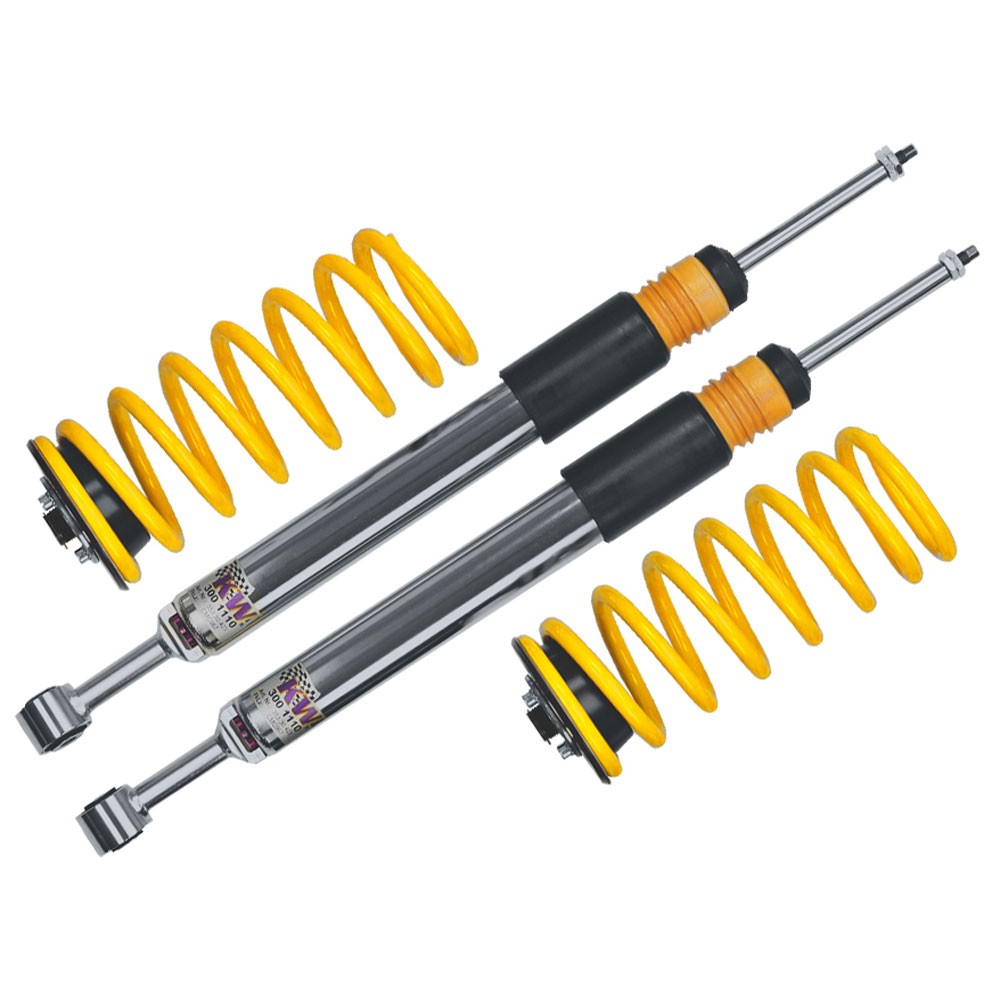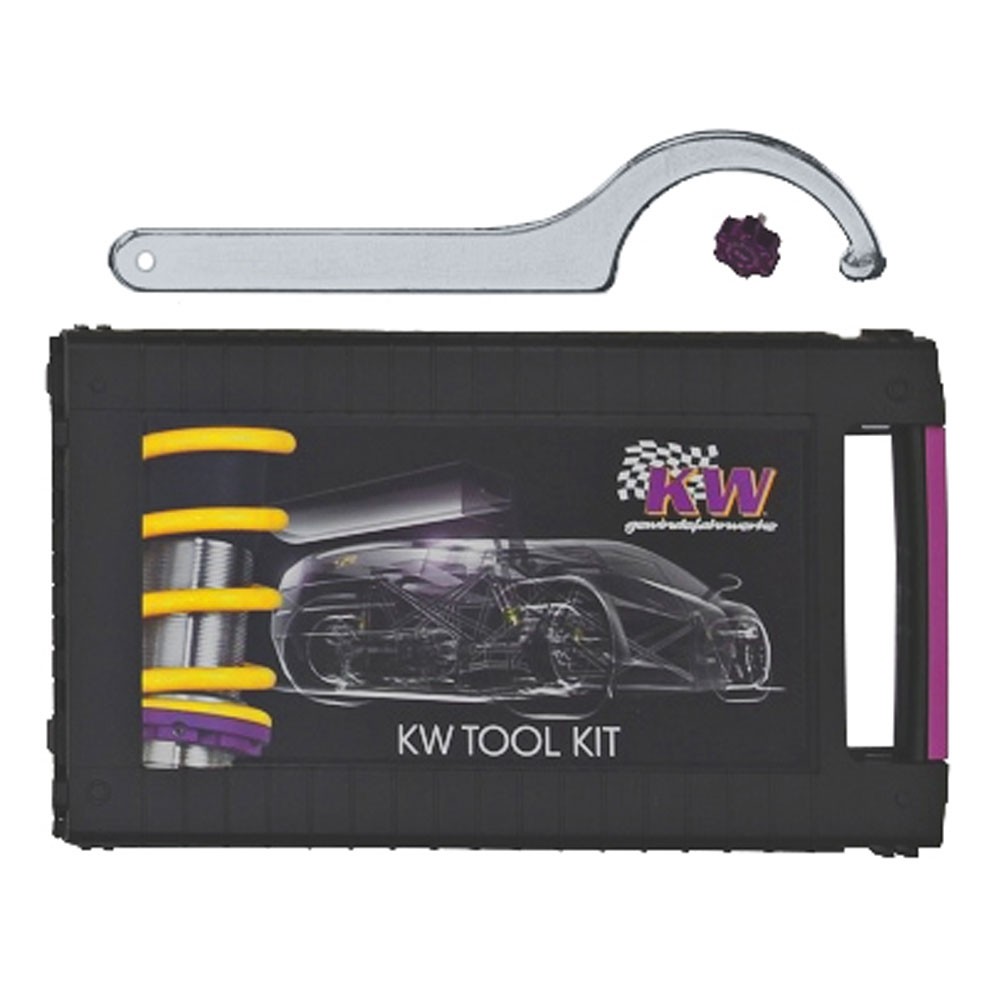 产品描述
2013 and 2014 Focus ST V3 Coilover Kit from KW Suspensions.
Equip your new 2013-2014 Focus ST with the ultimate coilover setup from KW Suspensions. The KW Suspensions Variant 3 coilover kit offers state-of-the-art technology for the skilled and experienced drivers alike.
KW Suspensions designed the V3 coilovers with innovative race technology for the track or street. Using separate and independent compression and rebound damping options allow for precise tuning to suite your specific driving style. This means you can adjust the compression of the damper in the low-speed range, while the high-speed setup is preset by the skilled KW engineers for superb driving comfort.
V3 Coilover Specifications:
Front Adjustable Lowering Range: 0.8" to 1.5" (20mm to 40mm)
Rear Adjustable Lowering Range: 1.2" to 1.8" (30mm to 45mm)
Spring Rate: 345/Progressive
Infinitely adjustable rebound damping and 14-level adjustable compression damping allows you to customize the suspension to fit your unique driving style. Each V3 coilover has height adjustment collars so you can achieve the perfect stance or change the ride height on race day. The spring rates chosen by KW are matched to the Focus ST perfectly to eliminate any guesswork. Only the highest quality components, including INOX stainless steel technology, ensure that KW Suspensions' coilovers will last for a long time. KW Suspensions' coilovers are certified and approved by the German TUV.
The KW Suspensions Variant 3 coilover kit includes installation instructions.
KW Suspensions is a leader in the suspension industry offering customers the largest suspension program worldwide. National and international motorsports teams rely on KW Suspensions for top-level racing solutions. The KW Suspensions company was founded in 1995 with just three employees operating in an area of 1600 square feet. Today, KW Suspensions employs approximately 200 workers in five different locations with the company headquarters stretching over 247,500 square feet. Since 2006, KW Suspensions has used a state-of-the-art 7-post drive dynamics test stand which simulates different race track conditions. There are only 15 such hydraulic test stands available around the world and most of them are used by Formula 1 teams for their research and development.
Buy your 2013-2014 Focus ST KW Suspensions V3 Coilover Kit from Spool Tuning today!
KW Suspensions Part Number: 35230059
Our Part Number: KW35230059