mountune MR 福克斯 ST 2013-16 前刹车升级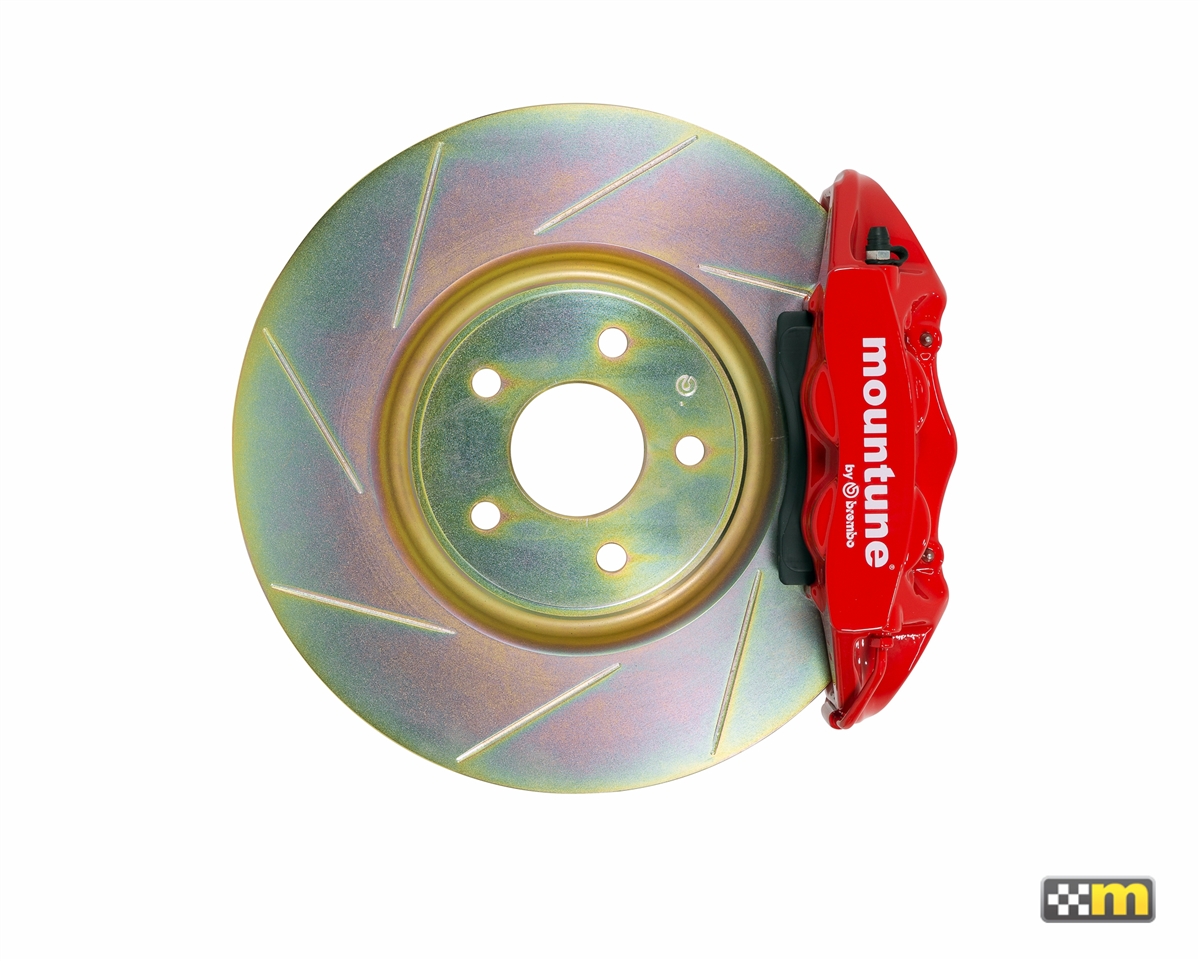 产品细节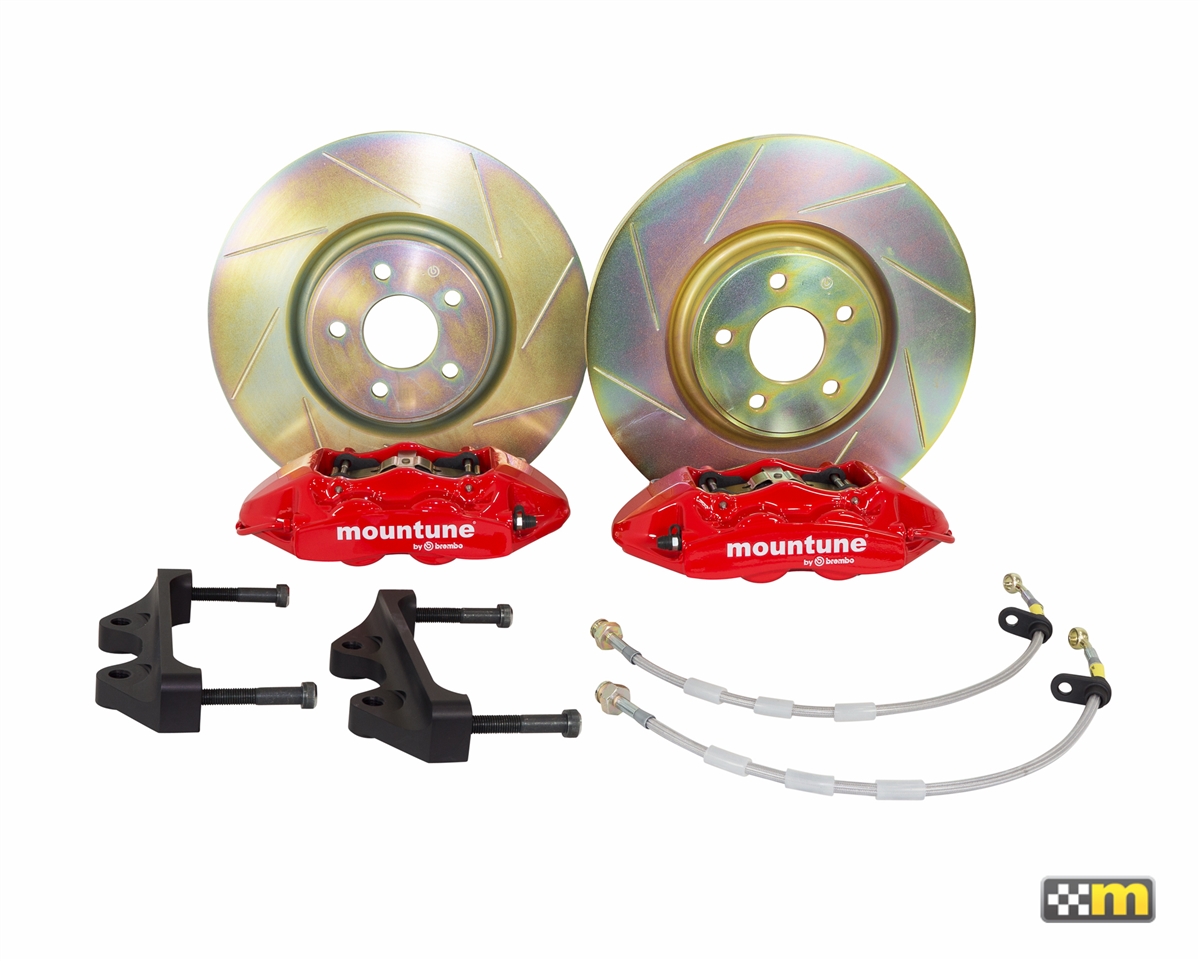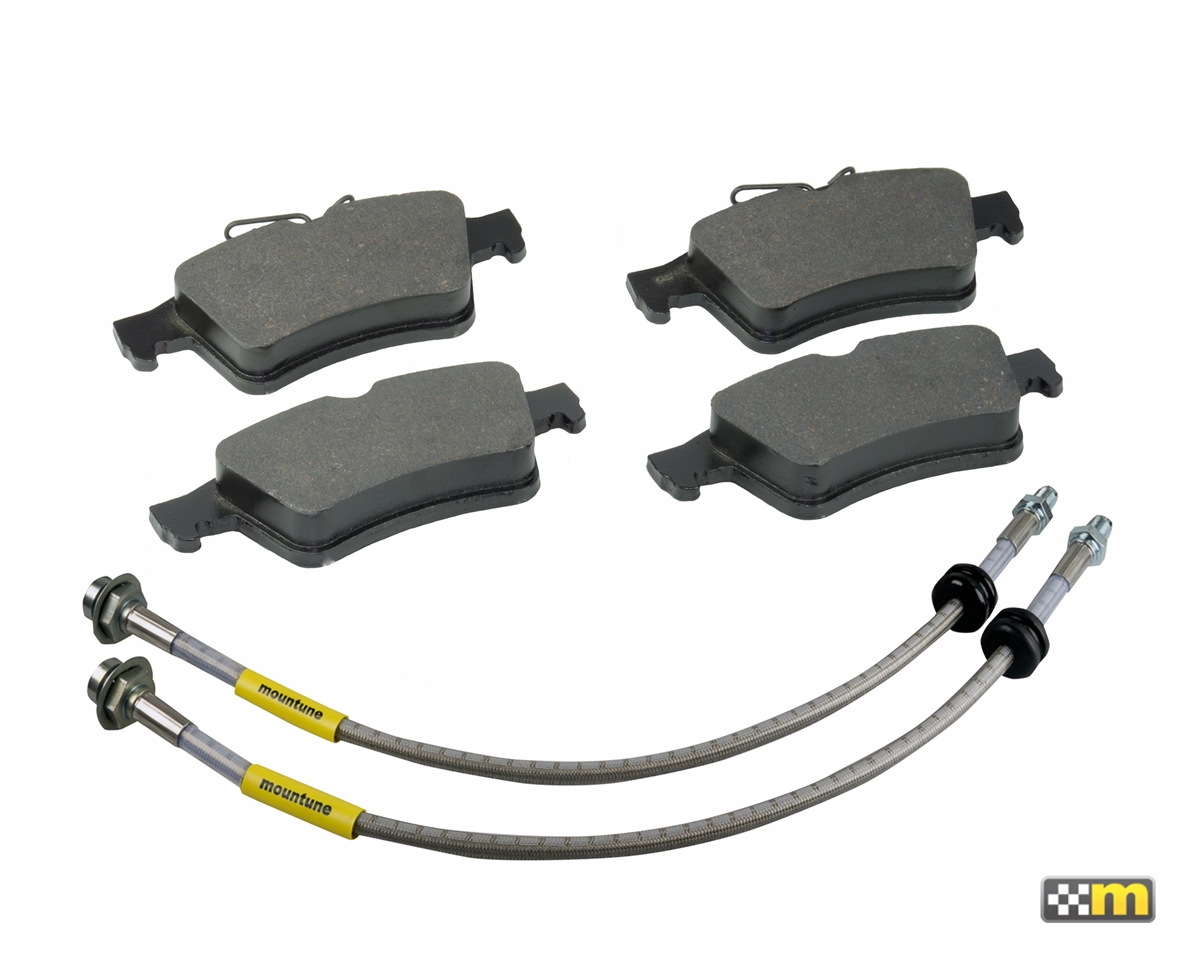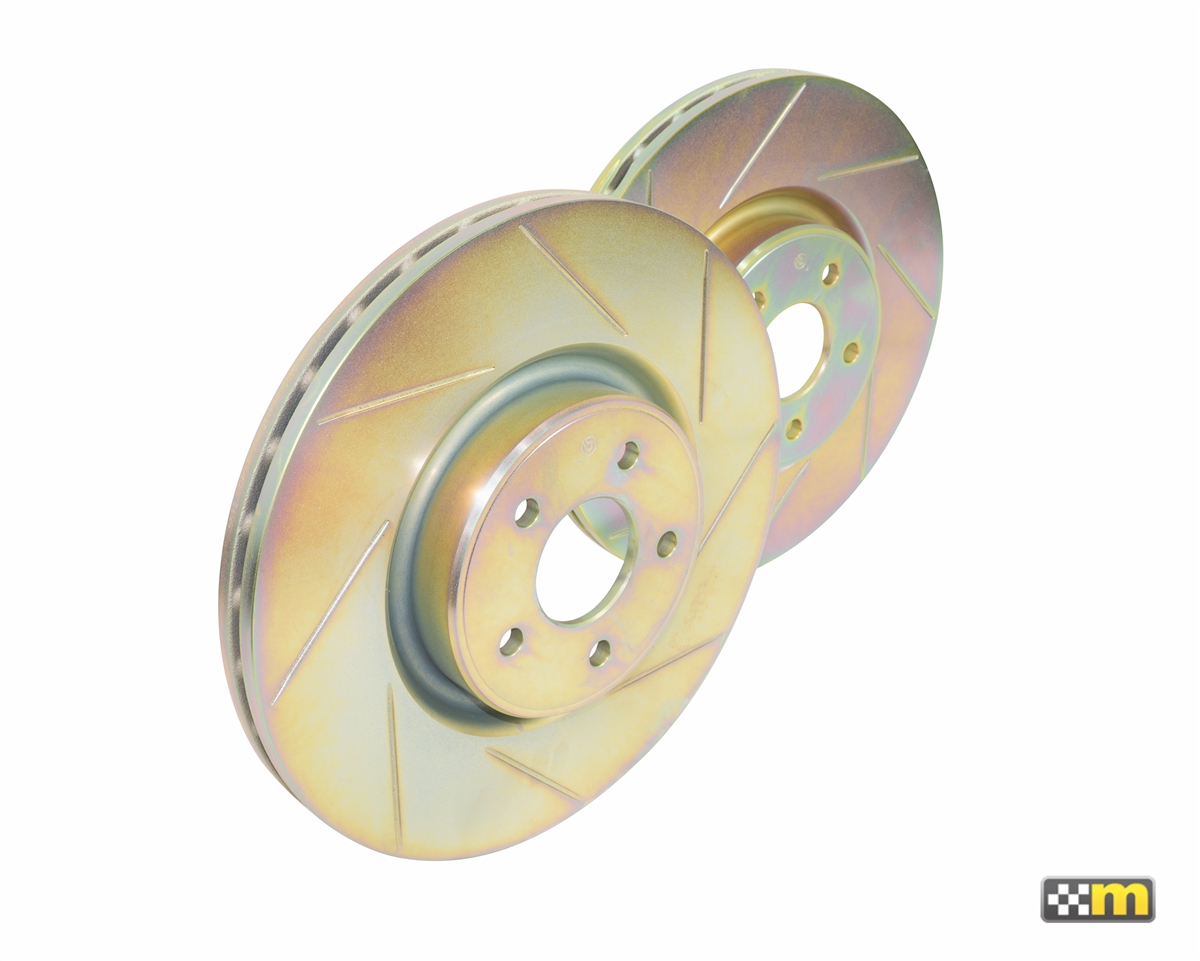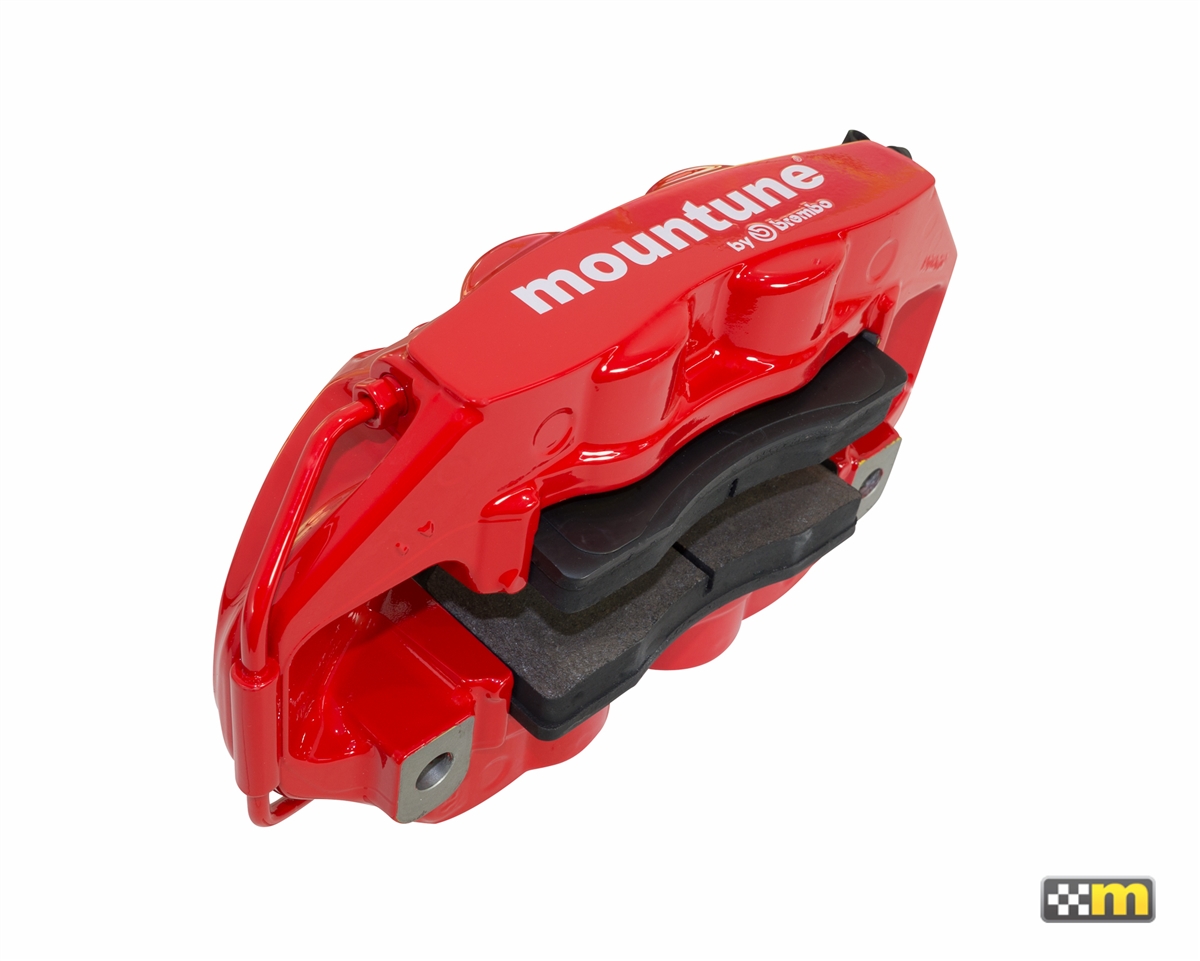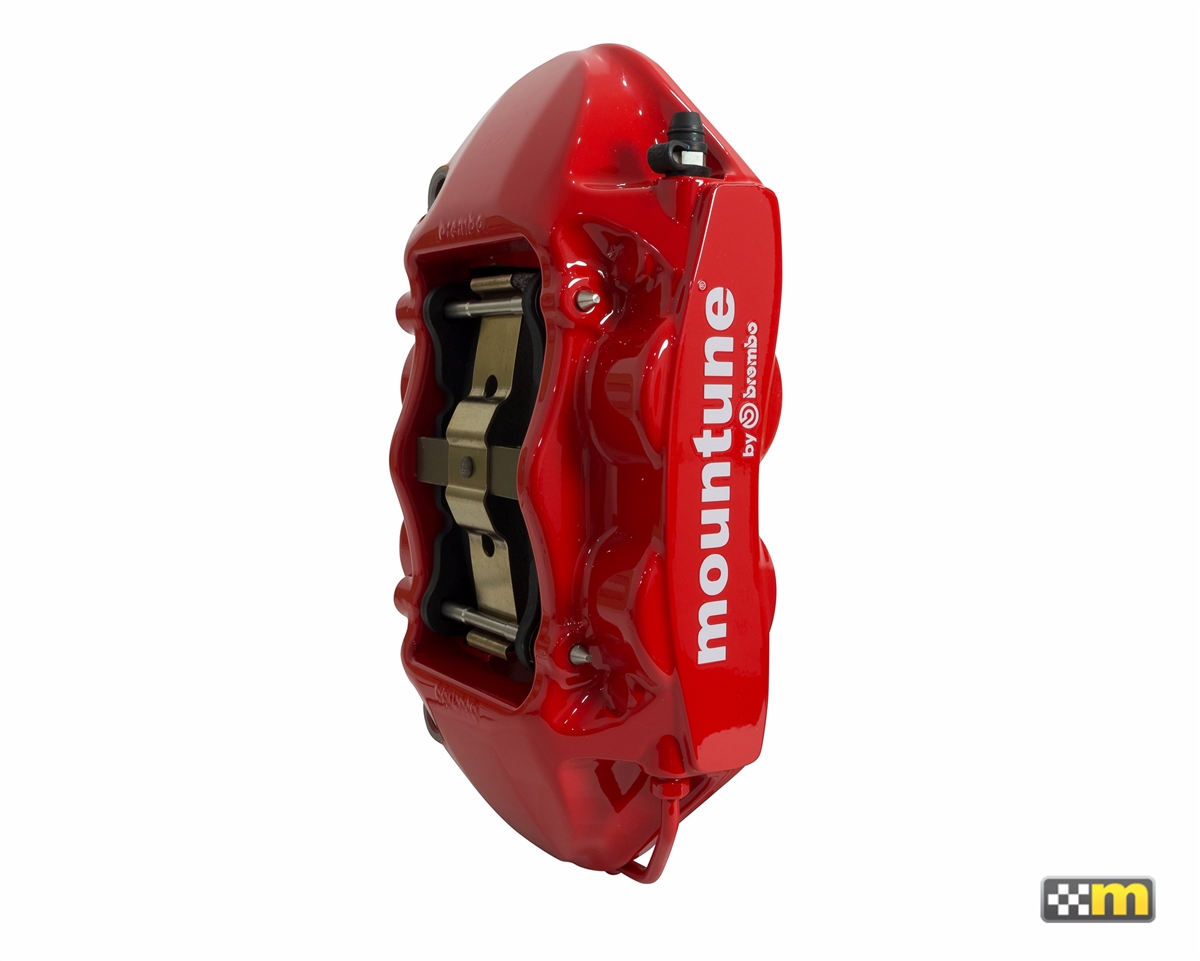 产品描述
Engineered exclusively by Brembo, the mountune MR front brake upgrade for the Focus ST provides outstanding stopping performance for high powered cars including street and track day applications. Massive 336mm x 28mm slotted and vented brake rotors clamped by Brembo 4 Piston Monobloc calipers fitted with mountune specific brake pads, provide optimized braking in all conditions and is compatible with the vehicle's torque vectoring system. Add optional mountune rear pads and brake lines for a complete system.
Increasing the brake rotor size from the original diameter and thickness provides more friction surface area along with greater heat dissipation. Larger stiffer brake calipers provide increased clamping force that when combined as an engineered system, will dramatically decrease brake fade and improve stopping distances.
This upgrade is compatible with the vehicles original master cylinder and antilock brake system. Wheel spacers may be required, please check your application using the Brembo clearance template found at the installation guide tab.
配件清单
336mm x 28mm, Slotted 1 Piece Zinc plated vented brake rotors
4 Piston Monobloc calipers with mountune logo mountune specific brake pads
Stainless brake hose set
mountune hardware and brackets
Optional rear mountune pads and brake hoses
产品特色
Balanced light weight engineered system
Improved braking performance
Easy installation
安装指南