Steeda 福克斯 ST 不锈织物前刹车线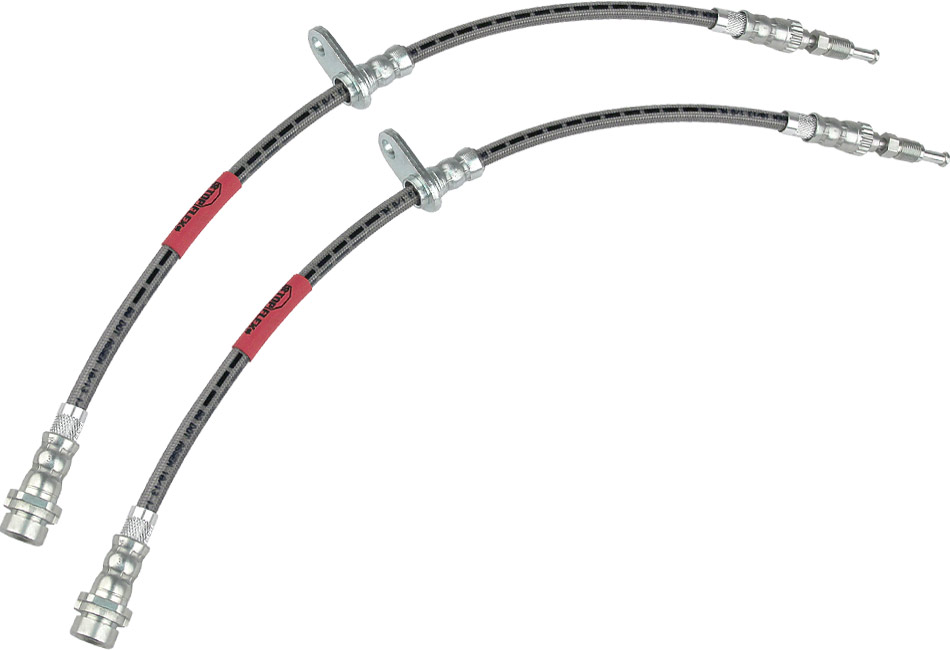 产品细节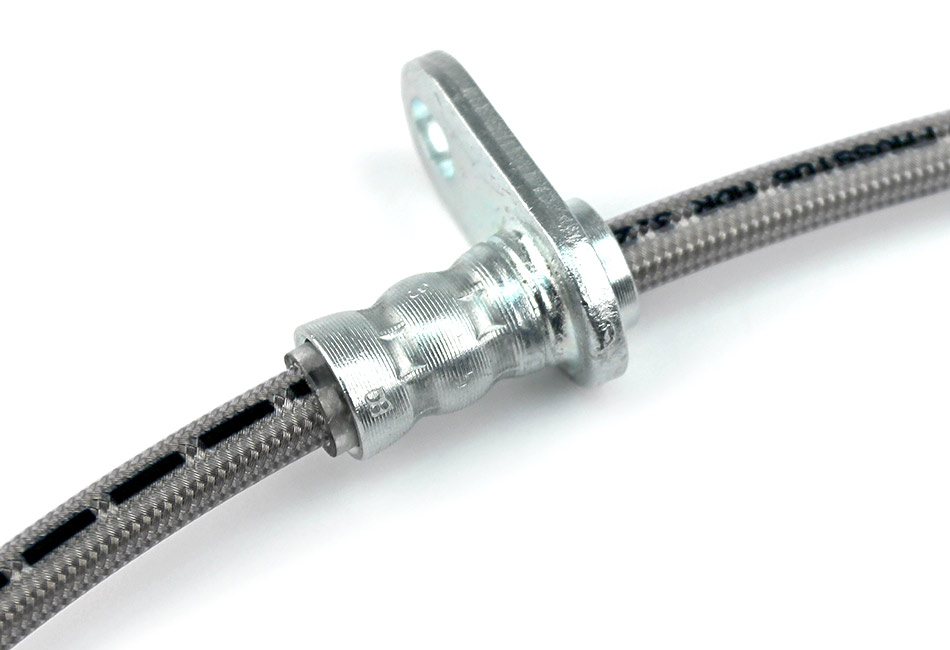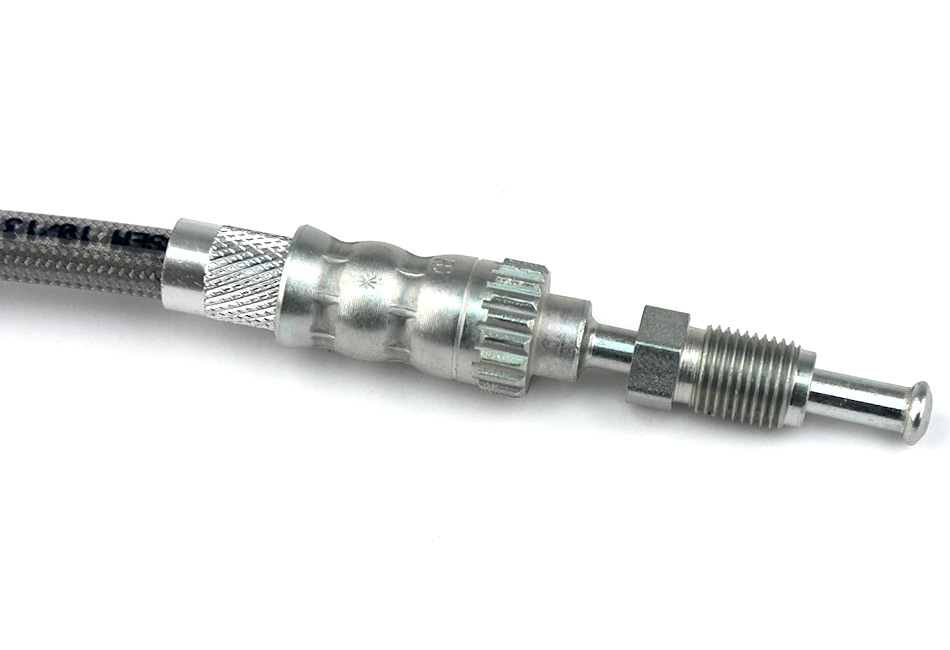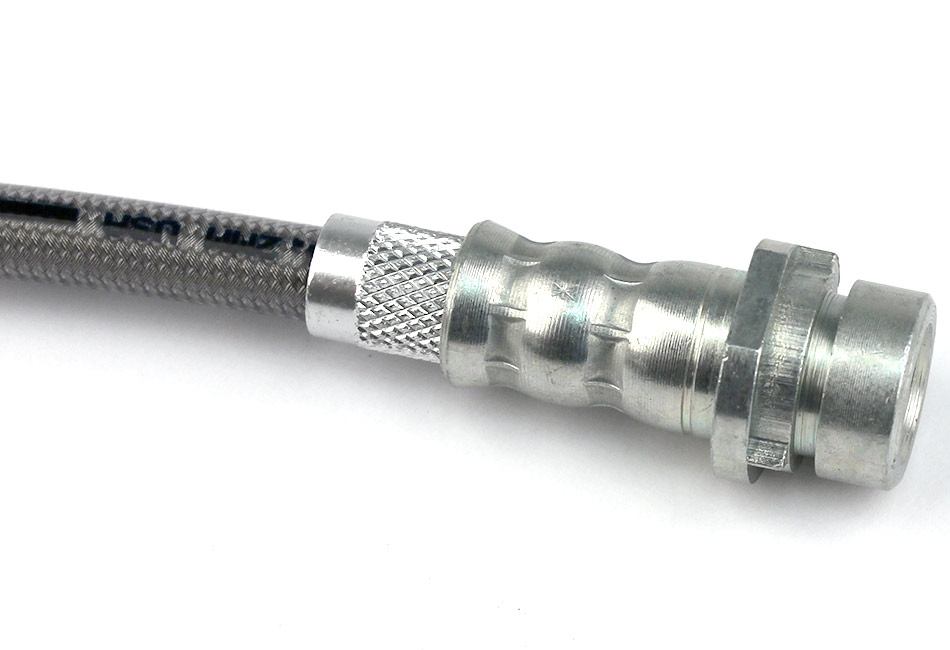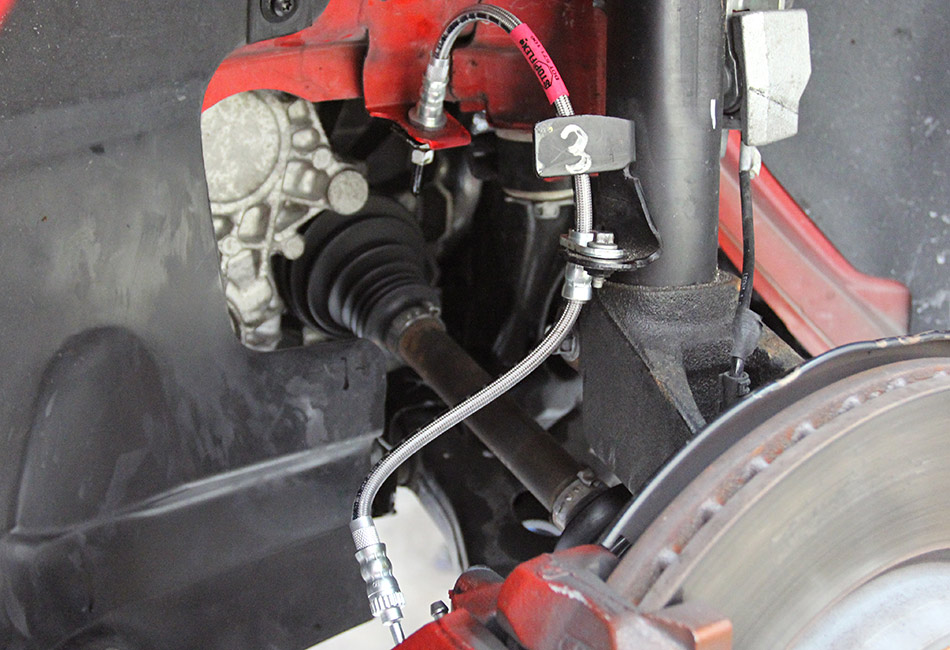 产品描述
Factory brake lines are a compromise of cost and performance. Stock rubber brake lines are prone to several problems over time such as damage from road debris, drying and cracking from age, and high-pressure expansion reducing brake effectiveness and producing poor pedal feel.
What sets our stanless steel brake lines apart from other companies offerings for your Focus ST? First, our lines use full stainless steel crimped ends, while others use low cost, failure prone rubber sleeves. Our stainless steel brake lines feature factory attachment for easy, direct installation. These heavy duty replacements feature a unique 5 layer design, with a corrosion resistant 304 stainless steel layer and an outer Kevlar braid you won't find in other, lesser brake line kits. This is the same, high strength material found in live saving bulletproof vests, here it is used for added strength as well as protection of the Teflon inner hose.
These front brake lines are D.O.T. approved featuring the DOT approval number right on the hose, which you will also not find in most competitors lines. Our stainless steel brake lines do not allow high pressure expansion for improved pedal feel and consistent brake effectiveness.
When it comes to brakes, they are the lifeline that if they fail could put yourself, your loved ones, and other in danger. Don't put your well being in the hands of lesser, compromised replacements. These are the best stainless steel brake line you could put on your Focus ST.
产品特色
Kevlar braided for added strength and protection
Line are DOT approved, unlike other offerings
Lines feature stainless steel crimped ends - not cheap rubber sleeves
Eliminates high pressure expansion for improved - pedal feel
Direct factory mounting