Steeda 新福克斯快排套件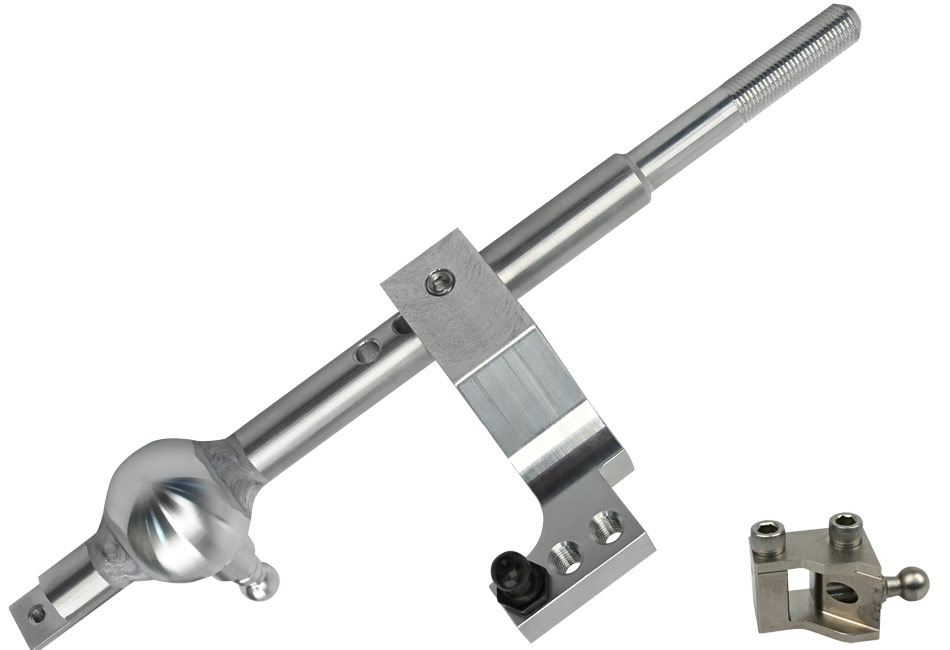 产品描述
This combination kit is the ultimate kit for the absolute shortest shifter throws and positive shifter feel, with an adjustable throw reduction of up to 50%!
This kit combines our positive and accurate Tri-Ax short throw shifter for your 2012 Focus with our throw reduction bracket.
Our Tri-Ax shifter was designed, tested, manufactured, and assembled in our Valdosta, Georgia manufacturing facility. Designed to completely retain the shifter comfort and ergonimics while still providing a shorter throw. This shifter is not just a basic "cut an inch off the lever" design manufactured overseas as other companies do.
There are no modifications to the lateral gate throw to prevent missed 2-3 and 4-5 shifts that can occur with other designs. The Pivot mechanism has three throw adjustment positions, each good for five percent throw adjustments for fine tuning to your liking for a maximum throw reduction of 15%. The shifter comes with a completely re-engineered aerospace grade aluminum pivot mechanism and lever. OEM grade ball studs, and stainless hardware included. Threaded to accept the factory knob/boot, or most other knobs/boots with a M12-1.25 thread.
Our throw reduction bracket mounts to the transmission shifter input bracket on top of the transmission. It does not require any permanent modifications and reduces the shifter throw thirty five percent! Combined with the 5 to 15% throw adjustment of the Tri-Ax shifter you have a total throw reduction range of 40 to 50%!
Milled in house from billet steel, then TIG welded, and finally nickel plated for strength and corrosion resistance right here in the USA.
Note: For Tri-Ax shifter maximum throw reduction requires permanent modifications to non-visible center console components. Minimum throw reduction requires no permanent modifications.
产品特色
Preserved shifter ergonomics
Lightweight aluminum construction
Accepts factory or aftermarket shifter knobs
Up to 50% reduction in shifter throw!
适用车型
2014 Ford Focus (Does not fit ST)
2013 Ford Focus (Does not fit ST)
2012 Ford Focus