StopTech 福克斯 ST 划线运动刹车盘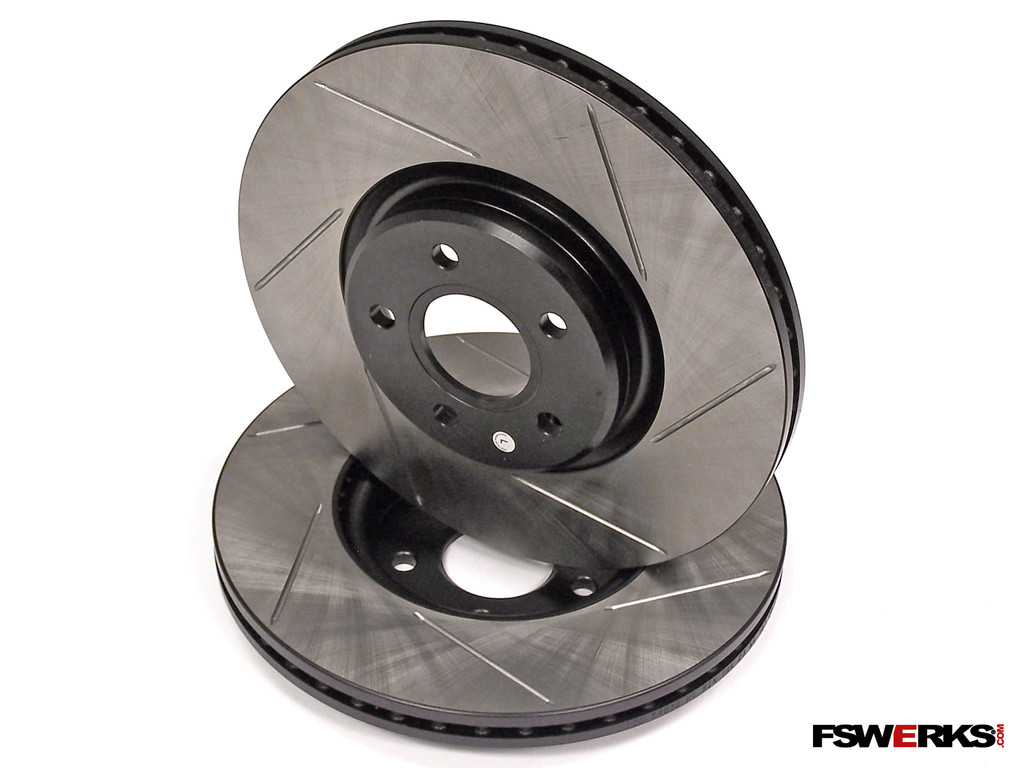 产品描述
StopTech Sport Rotors - the new name for one-piece performance upgrade rotors from StopTech. Formerly known as Power Slot or SportStop rotors, StopTech Sport Rotors are still the best aftermarket performance upgrade rotors around - only the name has changed.
StopTech recognizes that great brakes need to look as good as they perform. Performance wheels and tires are best complemented with StopTech Sport Rotors.
StopTech slotted brake rotors prevent glazing of the pads, add bite and improve wet and dry braking performance.
Every StopTech Sport Rotor is produced from a high quality Centric Parts blank casting and finished in a durable e-coating for corrosion resistance.
Engineered to look good behind the wheel and perform at the same time
StopTech Sport Rotors look great behind custom wheels, improve the initial bite of the brake pads, and help wipe away the debris that forms between the pad and the disc. A set of StopTech rear replacement Sport Rotors is a great way to match the aesthetics of a StopTech Big Brake Kit.
E-Coated Finish
Most StopTech Sport Rotors are finished with black e-coating on both sides of the hat, inside the cooling vanes, and on the outside edge. E-coating is a superior electro-statically applied finish designed to withstand 400 hours of salt water exposure without rusting. This is especially important on both mounting faces of the hat where it touches the hub flange and back face of the wheel. Any accumulation of rust in these area can lead to installed lateral run out issues.
Power Alloy Metallurgy
Power Alloy metallurgy is an exclusive feature of many StopTech rotors. In specific vehicle applications, StopTech works with foundry partners to increase the molybdenum or carbon content of the castings, and to carefully control the cooling rate during production to reach targets for hardness and tensile strength.
Cooling Vane Design
Nearly all StopTech 1-piece rotors have unique slot or hole patterns for the left and right sides of the vehicle. For these directional patterns, straight vane or pillar vane rotors are used to ensure that a drilled hole never touches a cooling vane.
适用车型
Ford Escape 2013 2014
Ford Focus ST 2013 2014
Volvo C70 2006 2007 2008 2009 2010 2011 2012 2013 320mm Front Disc
Volvo S40 2004 2005 2006 2007 2008 2009 2010 2011 320mm Front Disc
Volvo V50 2005 2006 2007 2008 2009 2010 2011 320mm Front Disc
附加信息
Sold as a kit of 2 (126.39038SL & 126.39038SR Left & Right Side), or separately each side.