StopTech 福克斯 ST 大四活塞刹车套件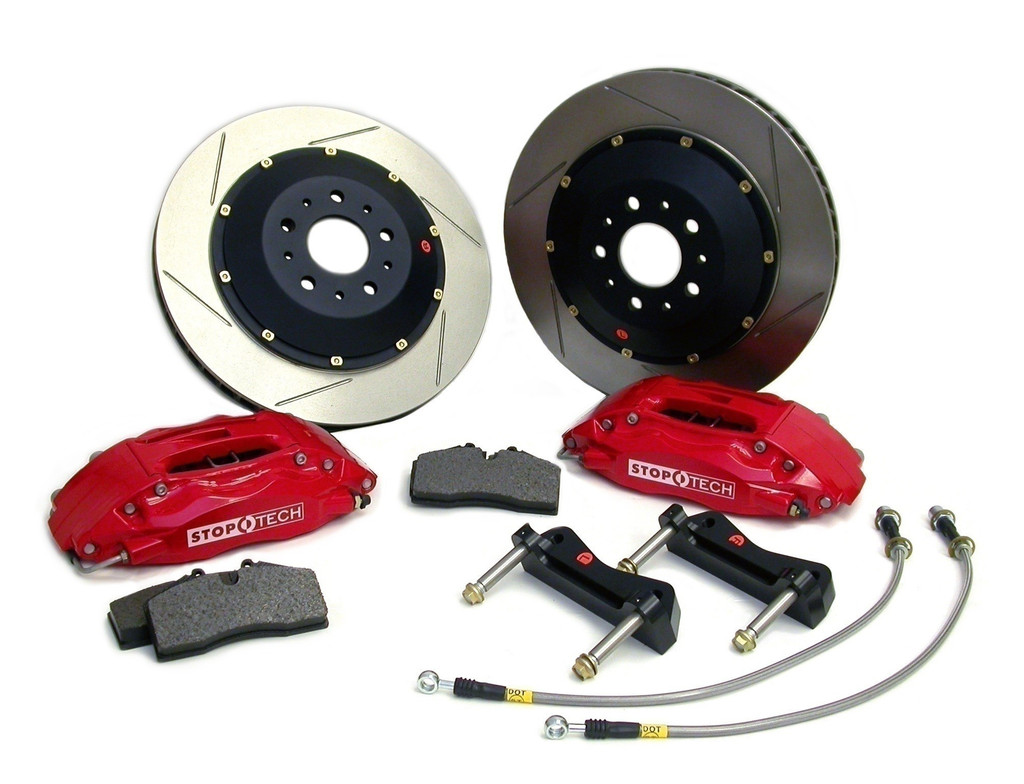 产品细节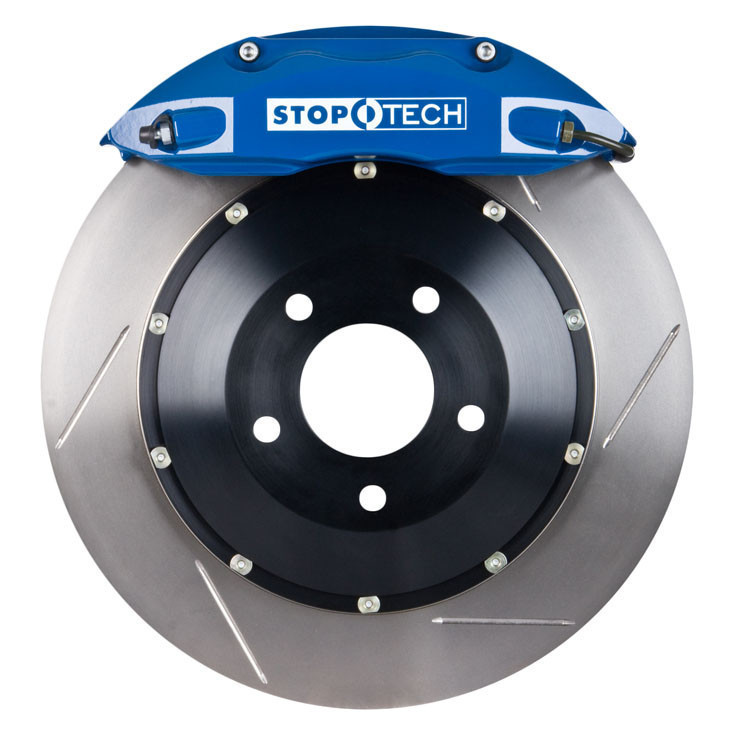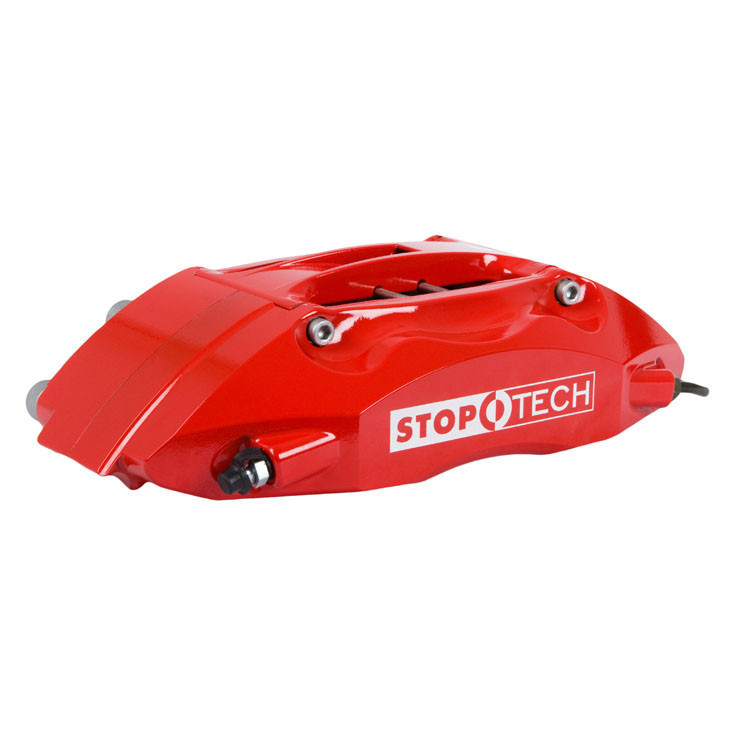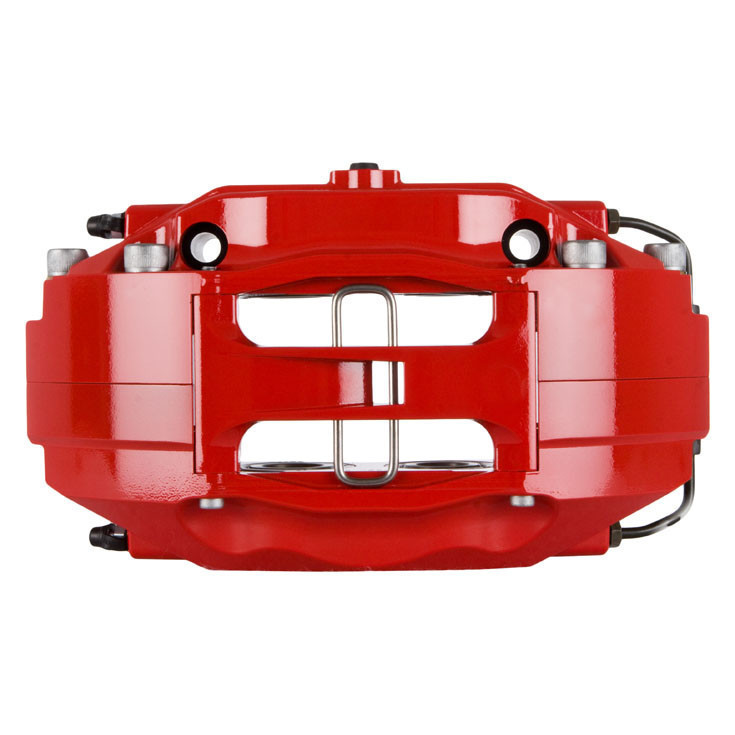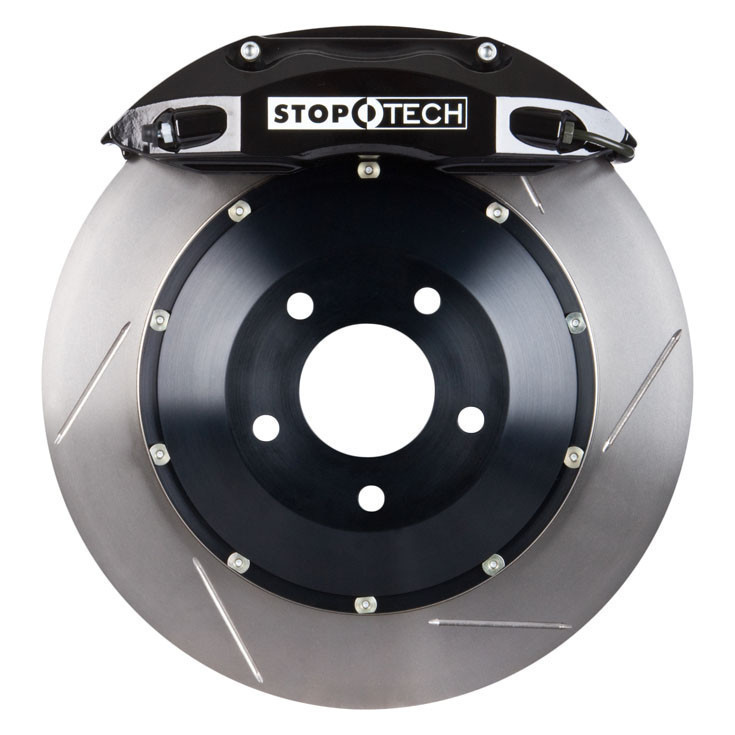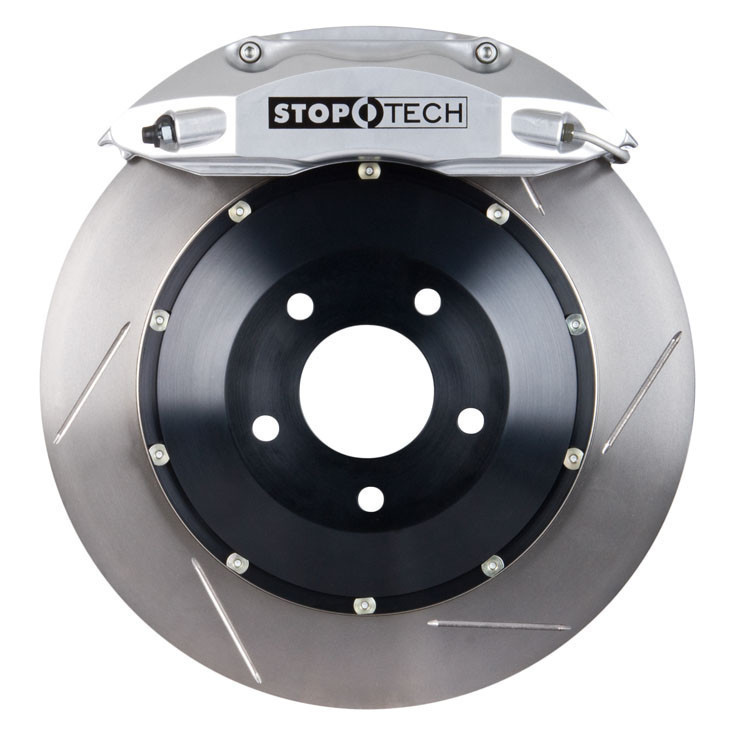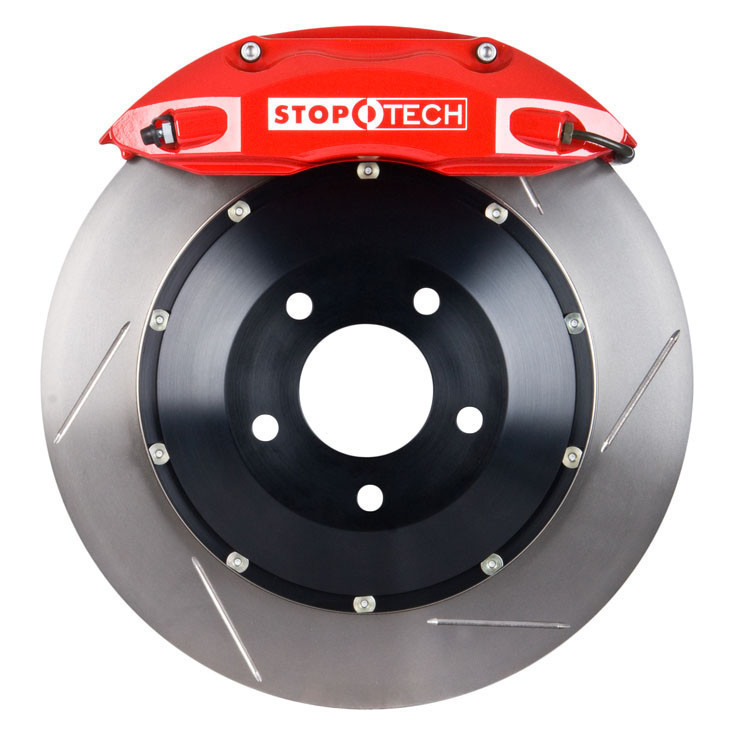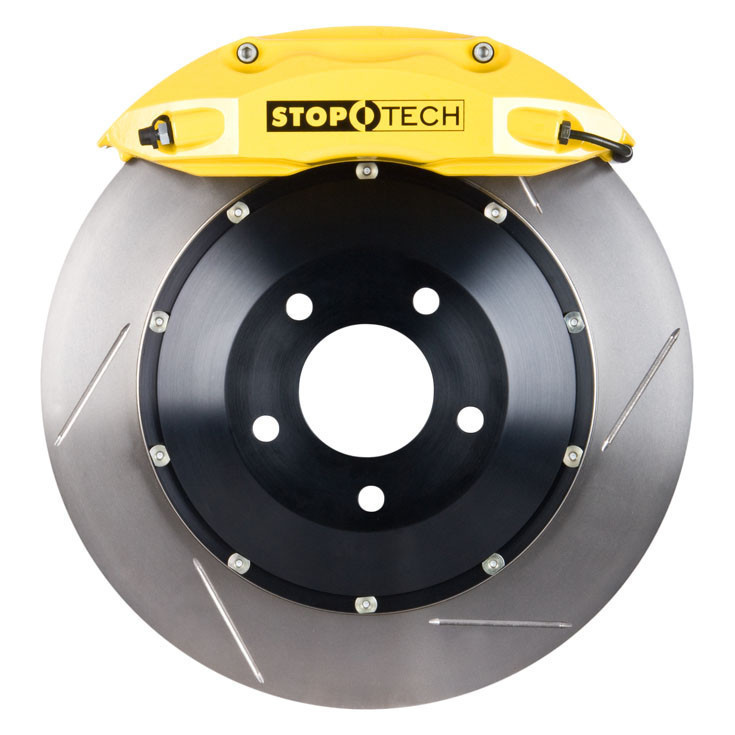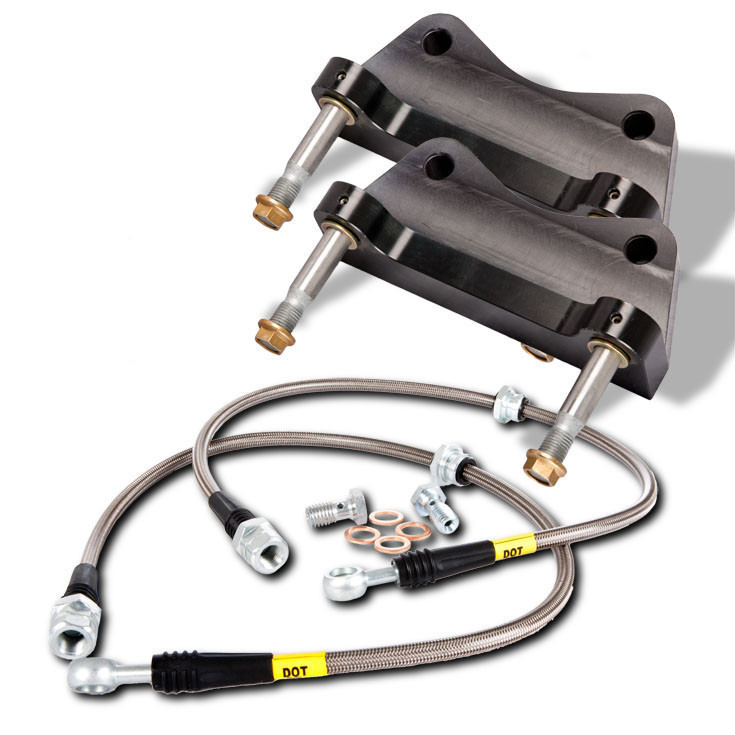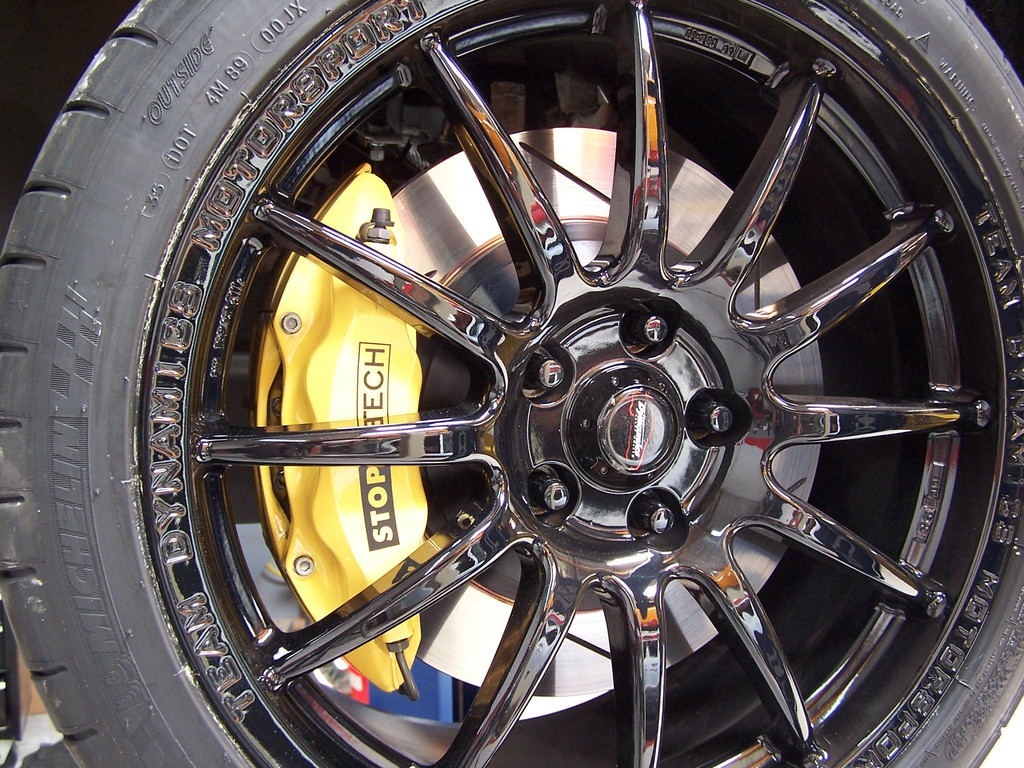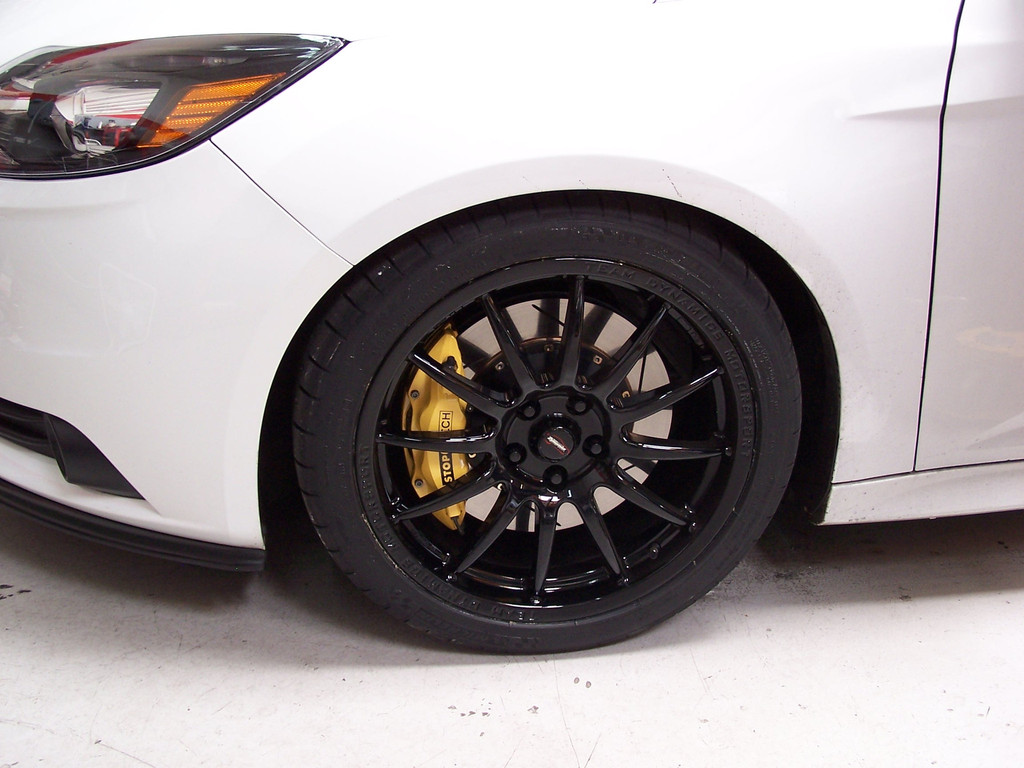 产品描述
The front StopTech Big Brake Kit for the 2013 Ford Focus ST uses a pair of floating directional StopTech AeroRotors® measuring 332 X 32 mm, as well as billet aluminum mounting brackets with stainless steel studs, DOT-compliant stainless steel braided Teflon brake lines, StopTech's highly-praised Street Performance brake pads, plus the company's patented, forged, high performance, four-piston StopTech ST-40 calipers.
This big brake kit represent the ultimate brake system upgrade with stiffer calipers, larger rotors, higher friction pads, stainless steel braided lines and all of the necessary mounting hardware and brackets to complete the job. All StopTech High Performance Brake Kits provide shorter stopping distances, better brake modulation, firmer pedal feel and less brake fade for stronger, more reliable performance on and off the track.
StopTech Big Brake Kits exceed stock performance in two key areas: First, larger rotors increase heat capacity, allowing a driver to brake harder stop-after-stop with reduced chance of fade. Second, stiffer calipers and stainless steel lines reduce system compliance, providing consistent pedal feel and confidence-inspiring responsiveness.
Features and Benefits:
Balanced Brake Upgrades® with optimum brake bias offer the shortest stopping distance with the best pedal feel.
Patented AeroRotors® offer the best airflow available for better cooling, less fade and longer rotor and pad life.
StopTech® provides the stiffest fully-forged aftermarket calipers with patented, removable bridges that provide better clamping under hard braking and less pad taper.
StopTech® Big Brake Kit components are made in the USA in a 70,000 square foot California manufacturing, engineering, and R&D center.
Stiffer Calipers Offer:
Less vibration
Less Noise
Better pedal feel under extreme braking conditions
Faster braking response
Less pad taper
Patented AeroRotors® and AeroHats® that offer up to 80% greater airflow
Benefits of StopTech® AeroRotors® and AeroHats®:
Specifically engineered and patented AeroVanes® for optimum cooling
Optimized to provide even performance and consistent feedback
Longer pad and rotor life
Hard Anodized 6061-T6 Billet aluminum Mounting Brackets with Stainless Steel Studs
Hard anodized billet aluminum mounting brackets
Stainless steel studs secured with set screws forstrength and durability
Fully machined aluminum or steel that is precise and strong
Application specific design for precise and proper fitment
All necessary hardware for easy installation
StopTech® Stainless Steel Brake
Line Kits
Stainless steel braiding for lower compliance and extra protection
Provides quicker response
Firmer pedal feel
A variety of fittings for hundreds of applications
All necessary brackets and fasteners for easy installation
Better brake modulation
D.O.T. compliant
StopTech® Street Performance
Brake Pads
Aggressive pad for high performance street driving
Para-aramid composites provide linear responseregardless of pad temperature
100% positive molded for uniform friction material density
Low dust formulation is rotor friendly and leaves wheels cleaner
Scorched to raise initial cold effectiveness and ease bed-in
100% Asbestos-free formulas
StopTech® has developed several design innovations to improve rotor airflow. The patented 2-piece AeroRotors push more air thanks to curved, airfoil-shaped vanes and an air channel that widens at the trailing edge of the vanes. StopTech aluminum AeroHats are lighter, and feature directional stand-offs between the rotor and mounting hat that increase airflow to the (hotter) outside face of the rotor by over 15%.
Application-specific hardware that is stronger than most competitors, with studs instead of the more commonly used bolts and hard anodized aluminum billet composition.
Braided stainless steel lines reduce system compliance and improve brake pedal feel and modulation. StopTech's Stainless Steel Brake Lines are D.O.T. compliant and designed to fit your vehicle.
StopTech® Street Performance Brake Pads are included in all Big Brake Kits besides the track-only Trophy Race Big Brake Kits. StopTech Street Performance Pads are intended for high performance street driving as well as light duty track use.
For track use black is best, red is acceptable. Other caliper colors may experience significant color change due to the extreme temperatures.
Note: Stock photos shown from StopTech, actual product will differ