StopTech Posi Quiet 福克斯 ST 高级半金属前刹车片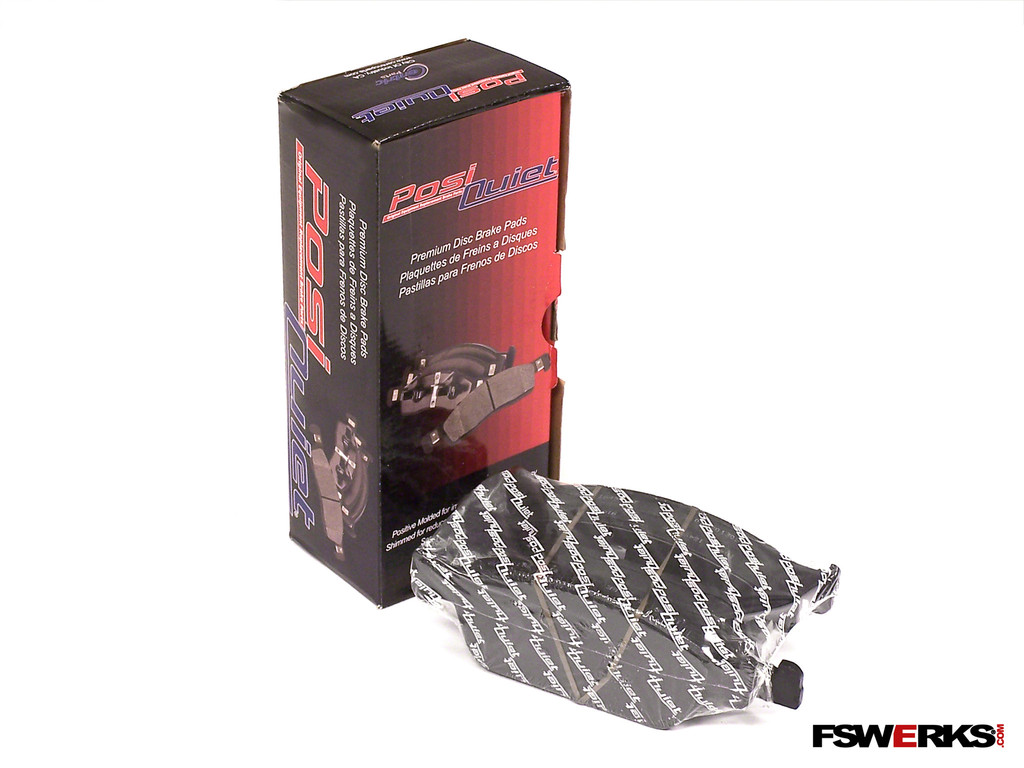 产品描述
These pads are designed to stop the vehicle with minimal noise and dusting. The parts are scorched to accelerate the break-in process and force any impurities out of the friction material for a precision fit minimizing noise and vibration when braking.
Scorched for easy bed-in, these brake pads bring consistent and reliable braking power right out of the box providing a number of other benefits. Firstly, the pads are manufactured using OE positive mold technology that brings the benefit of consistent friction material density throughout the pad ensuring its long wear life. In addition, they are 100% shimmed to provide superior noise abatement. With OE design, the pads ensure a proper fit in the caliper, that is crucially important to prolong rotor and pad wear life and for consistent braking power throughout the lifetime of the brake pad. The pads come complete with application specific hardware.
These brake pads by Centric comply to current brake friction material state legislation such as CASB346 California Brake Friction Legislation, WA6557 Washington Brake Friction Legislation, and others. To meet all requirements, Posi Quiet Premium Metallic brake pads are 100% asbestos- free. As a member of the Brake Manufacturers Council, Centric has been involved in the development of the LeafMark and edge code legislation. This code can be found printed on every brake pad manufactured after January 1, 2014 and indicates the level of compliance with state friction material content legislation.
产品特色
Outstanding wear characteristics
Stable friction performance across a wide temperature range
Positive molded for even wear characteristics
100% scorched for easy bed-in
100% shimmed to eliminate noise and vibration
100% asbestos-free formulas
Copper free friction formulas
Hardware is included
适用车型
Ford® Focus ST 2013 2014 2015