Airaid 福克斯 ST SynthaFlow 空滤(Airaid 冷进气系统专用)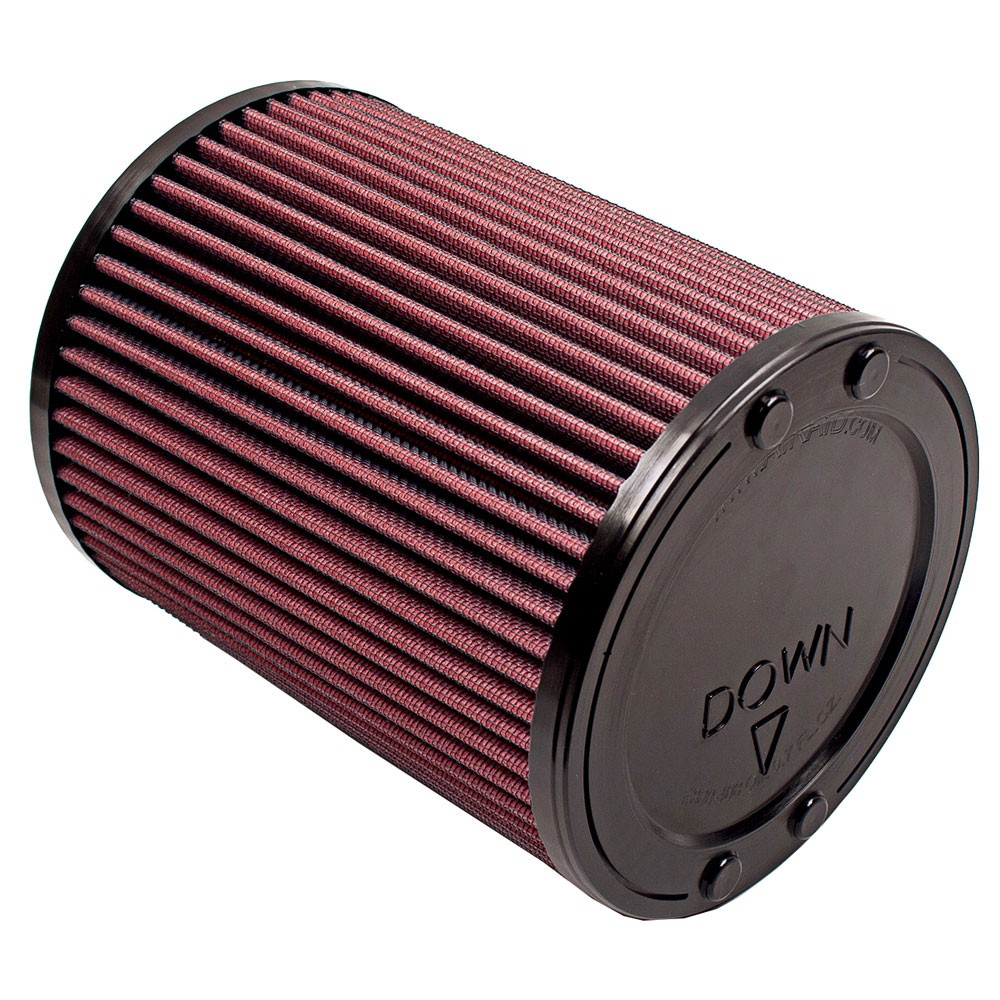 产品描述
2013 and 2014 Focus ST Replacement SynthaFlow Air Filter from Airaid for the Airaid Cold Air Dam Intake System.
This SynthaFlow air filter from Airaid is a direct replacement for the original filter in Airaid's cold air dam intake systems (CAK144 or CAK145) for the 2013-2014 Focus ST. Replacing an Airaid air filter is simple, requiring only a few hand tools and can be accomplished in a matter of minutes.
产品特色
Oiled Cotton/Synthetic Blend
Multiple Layers of Cotton Gauze Material
Washable and Reusable with an Airaid Filter Tune-up Kit
Unrivaled Filtration Efficiency; 99+ Percent Efficiency Rating
Made in the USA!
The SynthaFlow filter uses oil to help trap particulates with multiple layers of cotton gauze combined with the SynthaFlow layer. The SynthaFlow layer is made from a unique synthetic material which catches twice as many particulates as the traditional paper air filters. All layers are formed and held in place by a durable epoxy coated wire mesh with a unique ridge design. The SynthaFlow air filter should be cleaned and oiled every 30,000 to 50,000 miles.
Please Note: This air filter is not a replacement for the factory air box. It is only designed for use with Airaid's cold air dam intake systems.
*Will also fit any 2013-2014 non-turbo 2.0L Ford Focus that is equipped with Airaid's cold air dam intake system.
Are you looking to make some performance upgrades to your 2013-2014 Focus ST? If so, you might consider a new cold air dam intake system from Airaid! One of the selling points of the Airaid products is their high quality construction and ease of installation. Their intake products also work-they will significantly increase airflow, horsepower and torque, while also improving engine performance. Each Airaid product is tested on their in-house dynamometer, so you can be assured that the performance numbers come from real world testing and research.